Single Drum Rollers
BW 211
Construction
As a single drum roller, the Bomag BW 211 is a reliable partner for low to medium workloads in the construction industry, especially when compacting subsoil. The Bomag BW211D is supported by high-quality technologies such as Bomag Telematic and Economizer.
132 HP

Engine Power

10.300 kg

Operating Weight

2.130 mm

Working Width

0.20 m (SILT & CLAY) - 0.70 m (ROCK)

Optimum Compaction Depth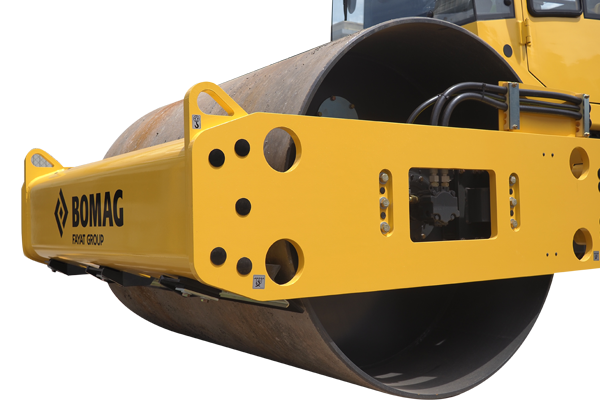 Powerfull
These 10-ton class single drum rollers feature two optional amplitude and frequency settings (high and low) for precise system tuning of centrifugal force, vibrating mass and ballast for optimum depth and compaction. It can also be adjusted with additional ballast.
Operating Comfort
The advantage of this product is the simple operation even for the inexperienced operator, the coherent labeling, the robust lever, the clear dashboard and the free view to the drum roll.
Easy Maintenance
This product easy to maintain, has less downtime, lower risk and lower cost. Articulated design that require no lubricated, leak proof and dust proof. Wide engine cover is easy to open and access to all engine components is easy, which increases the effectiveness of operation.
Technology
This product is equipped with Bomag Telematics technology to monitor the status of each machine through the Bomag Telematic application in computers and mobile devices. It also equipped with optional Bomag Economizer technology to measure material compaction to increase productivity and efficiency.