Bulldozer
D39EX-22
Forestry
The Komatsu D39EX-22 is a Power Angel Tilt crawler dozer with a blade capacity of 2.21 m3 and can be used to pull material on tough surface such as road construction in oil palm plantations.
2,21 m³ (Power Angle tilt)

Blade Capacity

9.040 kg

Operating Weight

105 HP

Engine Output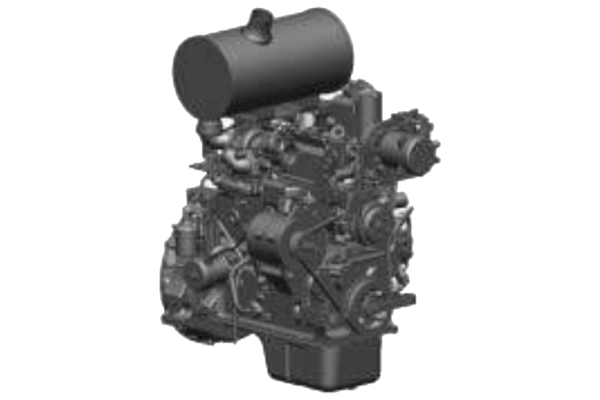 High Productivity
This power angel tilt type product has a blade capacity of 2.21 m3, an operating weight of 9 tons, and an 105 HP engine, it has the largest horse-power in its class. The dozer has a robust modular design and features a sturdy track frame with in-shoe final drives for maximum productivity.
HST with Electronic Control
This product equipped with Hydrostatic Transmission (HST) for quick shift gear or for various speed options. The HST consists of dual-path-closed-circuits with pump and motor displacement to provide optimum speed and traction. Hydrostatic steering can adjust steering grip and brakes to give stronger maneuver.
Hydraulic Swing Up Fan
To provide easy access to the radiator, oil cooler, and air cooler, this product applies a swing-up with a gas strut-assisted lift locking system. The hydraulic fan has "cleaning" mode, can rotate in the opposite direction and helps clean objects in front of the cooling area.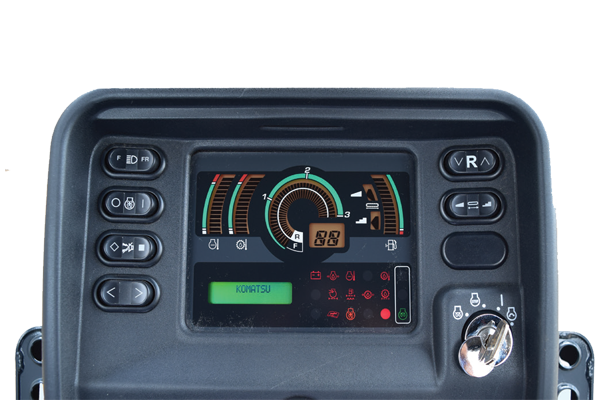 New Monitor with Self Diagnostic Function
The monitoring system will provide critical information about the machine, operation conditions and inform the operator through lights and buzzers in case of an abnormality. Fault codes will indicate if troubleshooting occurs to reduce machine downtime.