Big Machine, Hydraulic Excavator
PC1250SP-8
Mining
The PC1250SP-8 is a rugged excavator from Komatsu with a wide range of modes that can be set according to work requirements. The excavator with the 6.7 m3 and 7.5 m3 buckets is highly productive and very effective in all mining applications.
627 HP

Net Engine Output

6,7 m³

Bucket Capacity

14.070/7.900 mm

Maximum Digging Reach/Depth

1,44 kg/cm²

Ground Pressure
Economic and High Productivity
To achieve a high level of work productivity, Komatsu has developed various main components with a full control system. With these superior features, this product is known with the economic operating and maintenance costs.
Maximum Durability
Equipped with 6.7 m3 and 7.5 m3 buckets that have high work efficiency and maximum durability for large-scale excavation work. The existence of a dual mode setting for the boom serves to select switches such as for digging with great power. This product has a power capacity of 672 HP or the equivalent of 502 kW.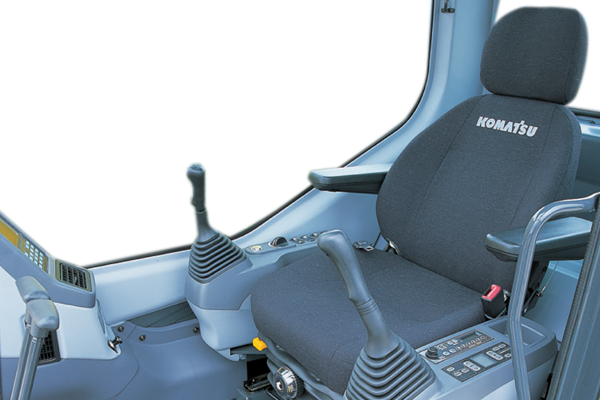 Operator Safety and Comfort
This product has a spacious cab design with advanced monitor features, is very sturdy with the best sound suppression system for operator comfort when operating the unit. Stairs with timer lights, anti-slip plates, and OPG Top Guard Level 2 are also advantages of this product to maintain operator safety.
Easy Maintenance
The inspection and maintenance points have been grouped, make it easier. This product is also supported by a high-quality Equipment Management Monitoring System (EMMS) so that the cooling fan cleaning process and engine oil changes can be monitored and carried out more easily.