Mini Hydraulic Excavator, Hydraulic Excavator
PC35MR-3
Construction, Mining, Agriculture, Forestry
Komatsu PC35MR-3 series hydraulic excavator has an operating weight of approximately 3.5 tons. This machine has an extended undercarriage for stability during excavation and offers good quality and comfort of the operator's seat. This heavy equipment is widely used in construction, agriculture, forestry and mining.
28,6 HP

Net Engine Output

0,11 m³

Bucket Capacity

5.300/3.110 mm

Maximum Digging Reach/Depth

0,36 kg/cm²

Ground Pressure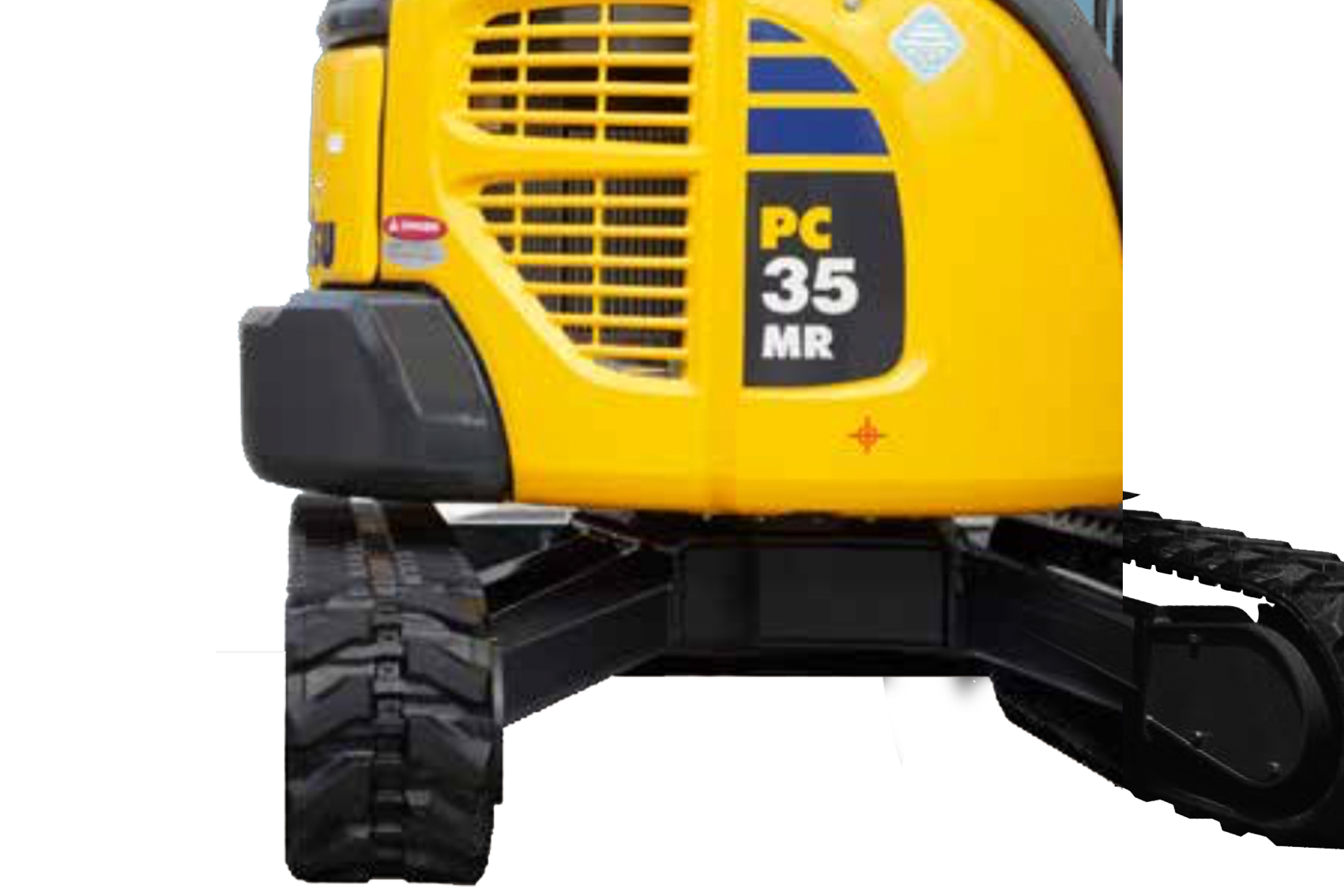 Sturdy Back Swing
The unit's counterweights are well-integrated, the electrical connectors are dust and moisture resistant, and the tight tail swing has a robust design so the operator can focus at front area without worrying about the impact of the rear swing, even in confined areas with an estimate of only 80 mm. 3" from the track.
Excellent Control
This product has an undercarriage which can be widened to support stability during the excavation process. In operation, Pressure Proportional Control (PPC) or joystick controls provide convenience and good control.
Ergonomic
This product has an ergonomic design to provide operator comfort, with a large rear glass providing the best visibility, the cab provides ample legroom, and the operator seat is adjustable.