Motor Grader
GD755-5R
Mining
One of the preferred features of the Komatsu GD755-5R is the combination of manual and automatic modes. These two modes are very effective in adapting to working conditions. This motor grader also has a superior transmission system and several new features. This machine has a maximum payload of 21 tons.
21.650 kg

Operating Weight

286 HP

Engine Output

4,32 mm

Blade Length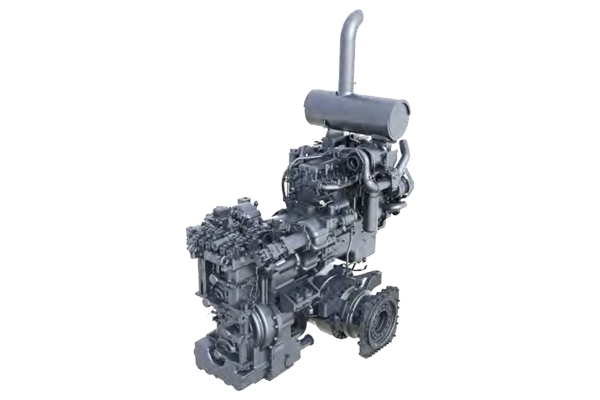 High-Performance Engine
This product has reliable performance during operation, its component is best quality for instance Komatsu engine SAA6D125E-5 with high output. Operator can select two transmission mode (manual or auto mode) for productivity enhancement according to work condition and convenience.
Excellent Operator Visibility
The cab is equipped with front pilar and rear pilar, give good visibility during operation so that operator will be more confident to result optimum productivity.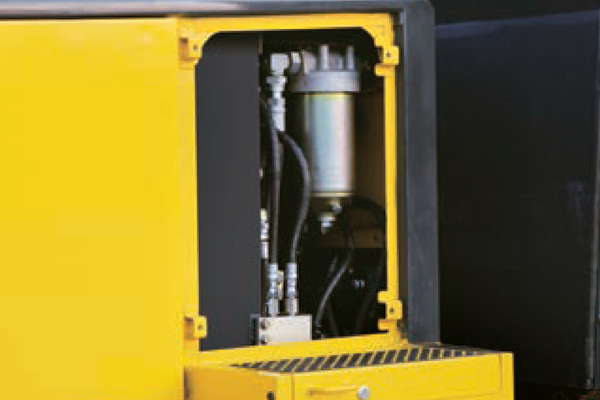 Easy Maintenance
Maintenance and service are easier as well as safer with refueling process from the bottom. The large hinged service door for a wide inspection area, and the integrated service meter with the machine monitor also provide a convenience to the operator.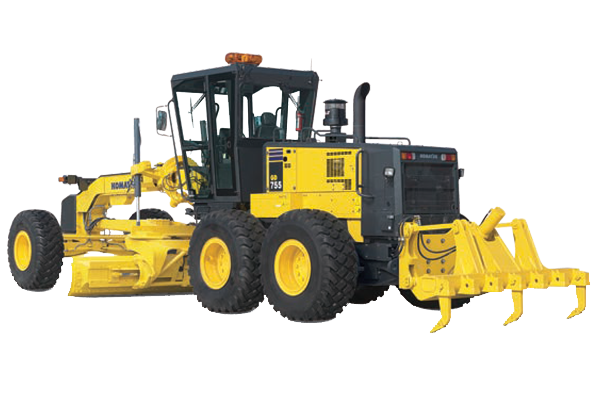 Economic Feature
This product has 45% larger of production capacity for economic result. The productivity of the GD755-5R can also be increased with easy control and the absence of a stalling function.