Off Highway Dump Truck
HD1500-8
Mining
The Komatsu HD1500-8 has a seven-speed automatic transmission that can be adjusted by the operator. Equipped with the hydropneumatic suspension, the turning radius of this machine is quite small. This machine is commonly used in mining areas with a maximum capacity of 140 tons.
1479 HP

Net Engine Output

78 m³

Vessel Capacity

142 metric tons

Maximum Payload

249.575 kg

Operating Weight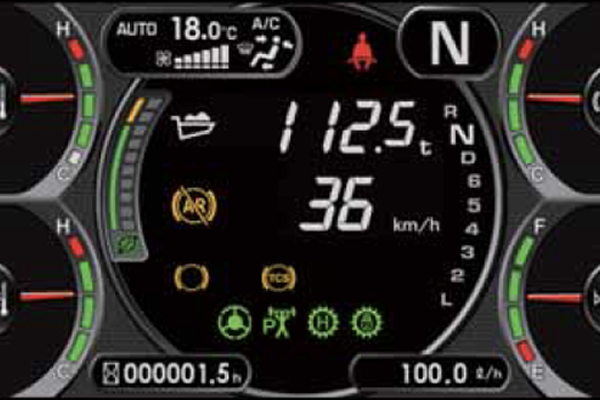 Ecology & Economics
Komatsu's latest energy-saving technology results in low fuel consumption but still provides high work productivity. To support optimal operation, the cab is also equipped with an ECO gauge which is easy to read on the LCD monitor and inform the fuel consumption.
High Performance
The Komatsu SAA12V140E-3 has great power and excellent fuel efficiency thanks to the HD1500-8 engine with 1175 kW (1576 HP). This provides the greatest acceleration and travel speed at horsepower-to-ton rates. The Komatsu SAA12V140E-3 also has high torque at low speeds and good acceleration to ensure maximum productivity with low fuel consumption.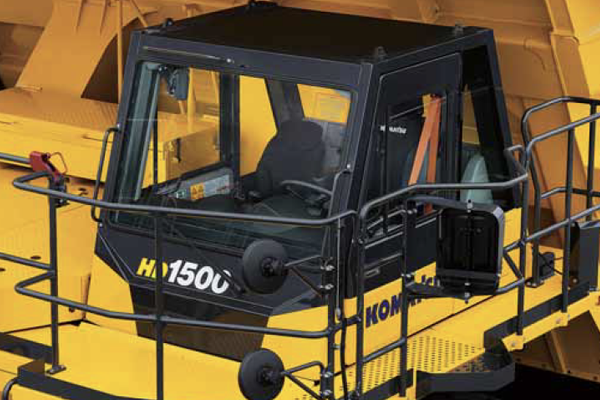 Operator Comfort and Safety
Ergonomic operator compartment design with level 2 ROPS & FOPS cab provides operator comfort to control layout and provides confidence to deliver high productivity. The hoist system is automatically controlled facilitating minimum dumping operations. Sensors are also installed to detect the position of the dump body and reduce shocks.
Reliability and Easy Maintenance
Cast-steel compounds are used in critical areas of the main frame where loads and vibrations are concentrated. The standard dump body is made of high strength steel with the best durability and low maintenance costs. The service center can easily be found at the bottom of the steering/hoist tank. This service center facilitates engine oil, coolant, transmission oil, steering & hoist oil, and brake cooling oil to be refilled at the same location.