Backhoe Loader
WB93R-5
Construction, Mining, Agriculture, Forestry
Komatsu WB93R-5E0 is a backhoe loader new generation that optimal for digging, material transportation, and drainage construction with operating weight of 8 ton and a bucket capacity of 1.0 m3. Komatsu WB93R-5E0 is designed with the Side Shift type, where the backhoe can move to the right and left to expand the work area and maneuver in tight spaces.
8.070 kg

Operating Weight

99,2 HP

Engine Output

1,0 m³

Bucket capacity (front loader)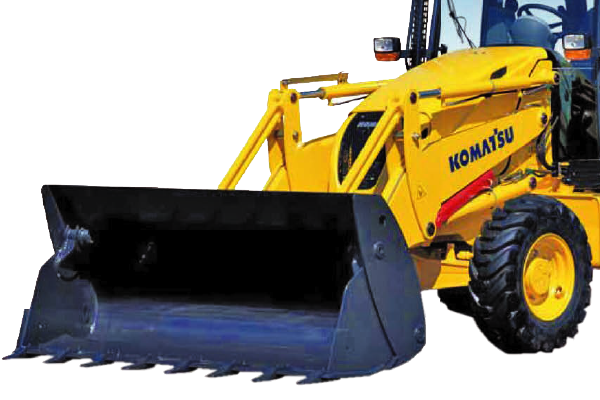 High- Performance
The WB93R-5E0 offers high performance and productivity with increased breakout force and lifting capacity. The advantage of Komatsu backhoe loaders hydraulics is the combination of CLSS (Closed Load Sensing System). Its variable flow supplies the power to the machine efficiently with two working modes "Power" and "Economy" to make it easier for the operator to adjust this machine.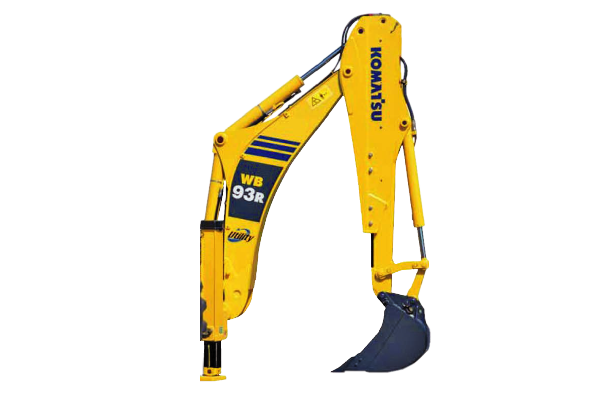 Exclusive Design
The front loader design ensure optimal lifting, the shape of the arm greatly improves visibility and provides excellent loading performance. The new design of the backhoe features a clear and functional layout, with hydraulic piping and hoses along the boom.
Excellent Visibility
Thea wide cabin glass increases the range of view, making this machine superior in its class. The bonnet shape and front window make working with the front loader easier and safer. The operator can easily open the single frame window and comfortable overlook the surrounding area.
Operator Comfort
Ergonomic and comfortable products for the operator. The operator's area is equipped with a number of seating options, can be suited to operator requirement. Komatsu WB93R-5E0 has a low-noise level and the storage area is equipped with a key, 12 Volt plug, and other various features.