Telescopic Boom Crawler Crane
GTC-350
Construction
The GTC-350 has a maximum lifting capacity of 30 tons with 3 boom sections. This crane has a boom length of up to 27.2 m and has been integrated with the "Hello Net" management system for monitoring crane activity via satellite.
35 tons at 3,0 m

Crane Capacity

3

Boom Section

10,9 m - 27,2 m

Boom Length

12,8 m

Max. Jib Length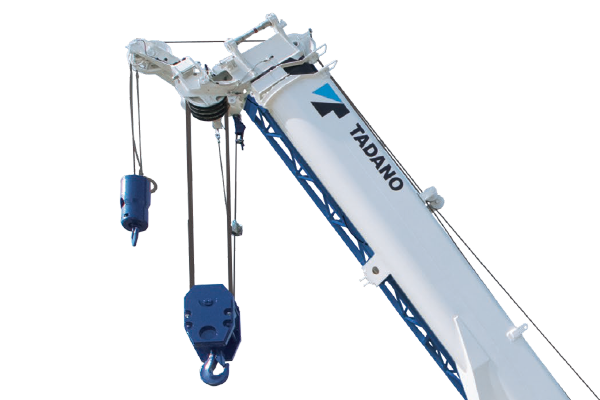 Quality
GTC-350 has maximum lifting capacity up to 35 tons, boom length up to 27.2 m, and also features with 3 boom sections. With adjustable track width configuration, this crane has an optimal lifting power.
Safety
This product has AML-C (Automatic Moment Limiter) which is easy to operate. This system allows the operator to simultaneously monitor the overall condition of the equipment such as boom condition, operating pressure on the elevator cylinder, lifting capacity, and slewing position.
Efficient
Equipped with Hello-Net as a standard feature used to support customers efficient crane operation from computer or mobile device. The customers can monitor crane activity, work history, equipment position, and maintenance information.