Single Drum Rollers
BW 211D-40SL
Construction, Agriculture, Forestry
Bomag BW211D-40SL, a single drum rollers in the 10-ton class used for material compaction (soil, sand, rock), particularly in road construction. This product  tagline is Smart Compaction, designed for compaction, engineered to last. It means that Bomag BW 211D-40 SL is a smart soil compaction tool that is produced with high standards, ease of use, and highly durable.
100 HP (Tier II)

Engine Power

10.350 kg

Operating Weight

2.130 mm

Working Width

0.40 m (Mixed soil)

Optimum Compaction Depth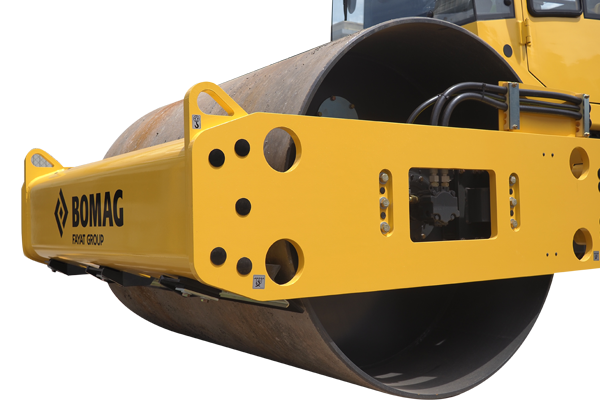 Strong
BW211D-40SL "Smart Compaction" presents with several strength on its performance. This product provides strong drive and traction with self-locking differential which is able to work on slope up to 45%. Equipped with two exciter units that positioned at the outer ends of the drum to ensure strong compaction. BW211D-40SL prioritize strong efficiency supported by reliable and low-fuel consumption CUMMINS engine.
Easy Operation & Maintenance
This Single drum rollers series has easy maintenance such as free greasing articulated join. It also easy to operate with user-friendly features especially on the dashboard. The anti-vibration operation platform is designed to provide a quality of wide view for the operator.
Easy Technology
Bomag has an optional Economizer technology to make it easier for the operators to know the density level of the material being compacted, as well as Bomag Telematic Technology which is integrated with UT Connect application to monitor products anytime and anywhere.