United Tractors Connect
United Tractors Connect or known as UT Connect is a repair and maintenance application developed exclusively for United Tractors' customers. This application also acts as a digital communication platform with United Tractors (UT). Customers can access United Tractors services by downloading the UT Connect application.
MY EQUIPMENTS
This feature allows business partner for monitoring to get accurate information on condition and performance of their heavy equipment.
MY ORDER
Order Tracking is a convenient feature for user to track the status and progress of their orders as well as estimated order compliance.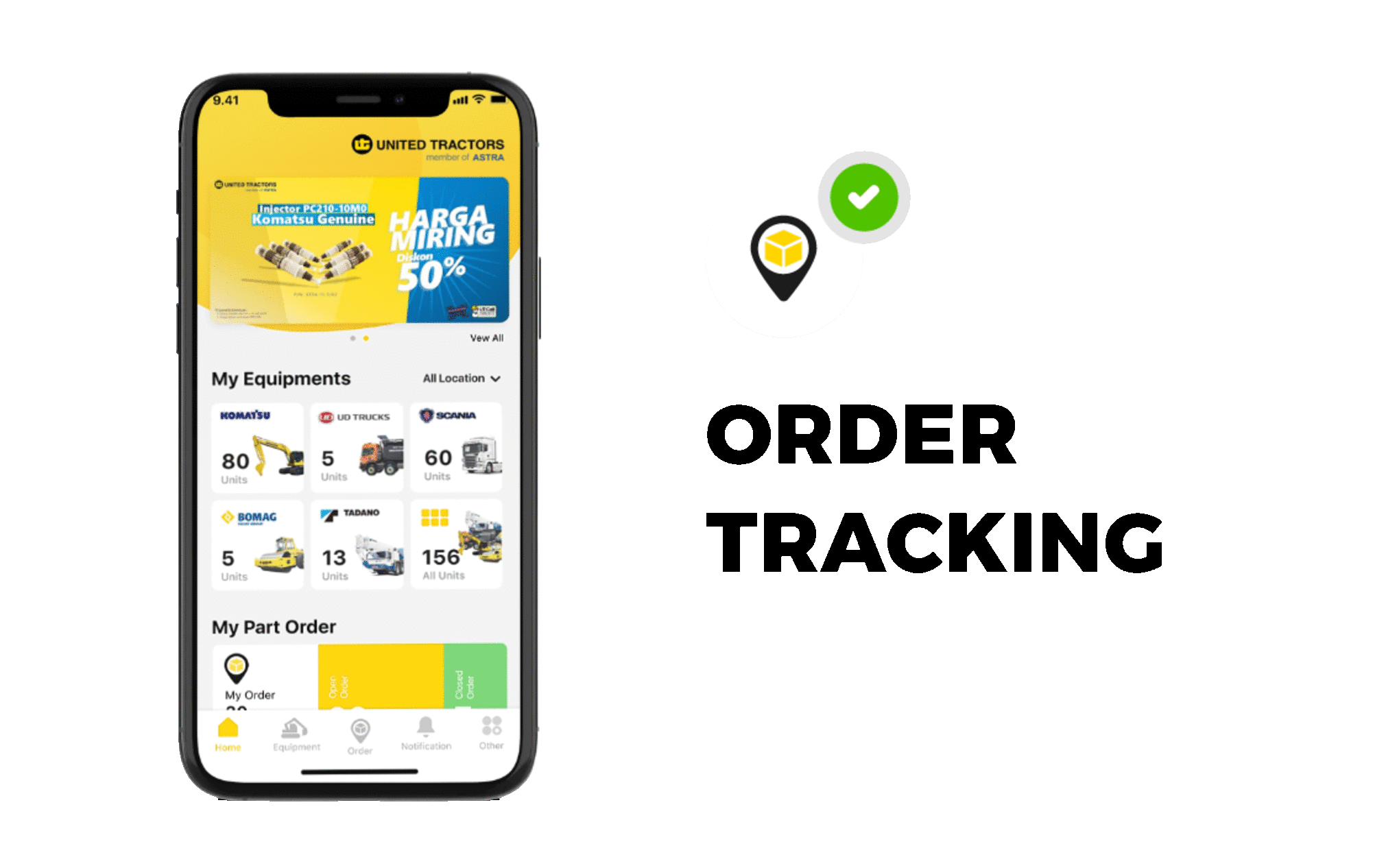 PROMO UP TO DATE
This feature describes all the promotion program offered by United Tractors. Customer will enjoy priority in getting first-hand information quickly.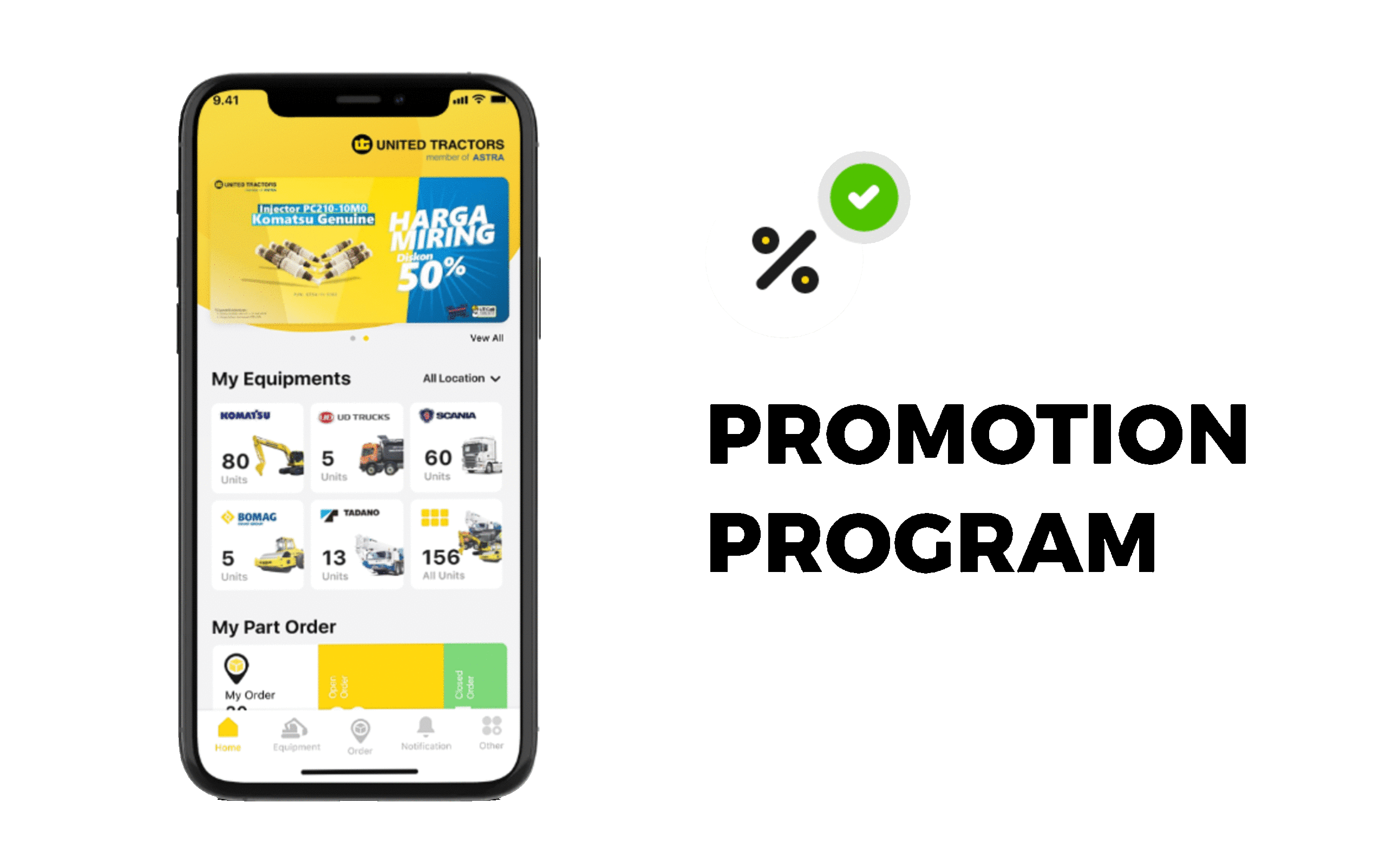 CAUTION NOTIFICATIONS
Caution notification allows user to receive alerts on their equipment for user in planning and scheduling their heavy equipment and machinery for repair and maintenance periodically and to do further action on handling the unit.
MY TICKET
This feature helps customer to give feedback on United Tractors services, including reserving for technical support from United Tractors mechanics.