Light Equipment
BW 71 E-2
Construction
The Bomag BW 71 E-2 is heavy-duty compactor with high-quality and productivity, especially in asphalt repair and maintenance work. A drum diameter of 600 mm with a width of 710 mm ensures good final compaction results.
488 kg

Operating Weight

710 mm

Working Width

4,6 HP (3,4 kW)

Engine Power
Powerful and Reliable
This powerful and reliable product is designed to be maintenance free and features a mechanically driven drive system to ensure constant traction on all jobs. It also equipped with a water tank for asphalt compaction applications.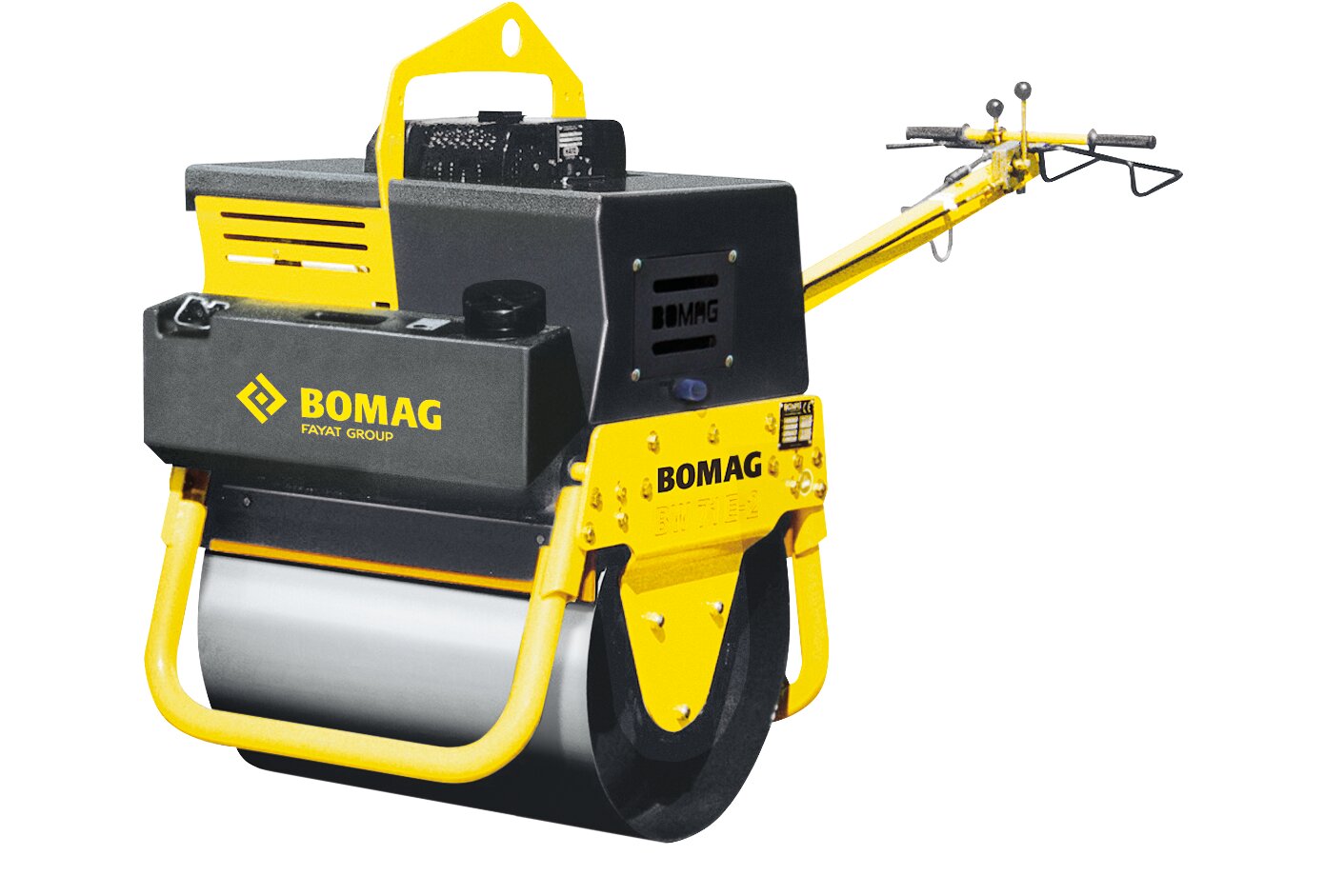 Easy Storage and Mobilization
To save storage space, ease the mobilization and loading process, this product equipped with handlebar that can be fold.