Small-Medium Machine, Hydraulic Excavator
PC195LC-8
Construction
The Komatsu PC195LC-8 is an "ecosmart excavator" because of its key advantages such as fuel savings with optimal work productivity. This excavator can be used in the construction sector, especially for excavator in the 20-ton class. This tool has good durability and undeniable safety and comfort.
123 HP

Net Engine Output

0,9 m³

Bucket Capacity

9.235/6.250 mm

Maximum Digging Reach/Depth

0,34 kg/cm²

Ground Pressure
High Quality and Productivity
The Komatsu SAA4D107E-1 is turbocharged and air-to-air aftercooled with a power of 92KW/123 HP. Work productivity increases with a large output in the "Active" mode, while fuel efficiency has been further improved.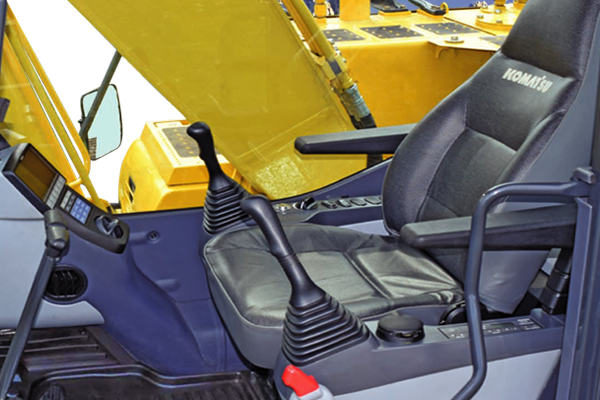 Safety and Comfort
The cab is designed to protect the operator in an accidental overturn, this wide cab is including the backrest. The seat height and longitudinal tilt can be adjusted using the "pull-up" lever. The operator can adjust the operating posture of the armrest together with the console. This product is suitable for use in various construction sectors.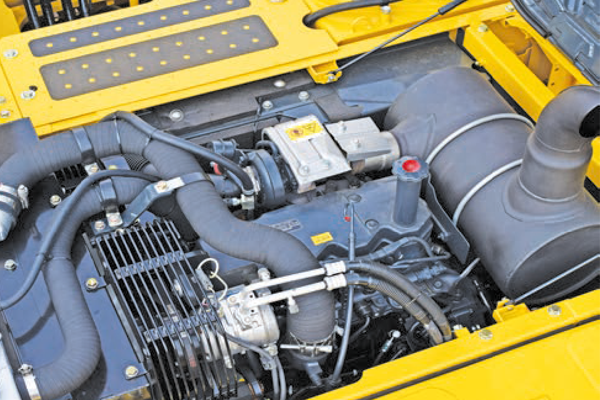 Low Fuel Consumption
The latest development of the Komatsu SAA4D107E-1 engine allows NOx emissions to be significantly reduced by multiple stages of accurate fuel injection by the engine controller. Significantly, this excavator can reduce fuel consumption per hour by matching engine and hydraulic techniques, this product also provides E mode feature for energy-saving.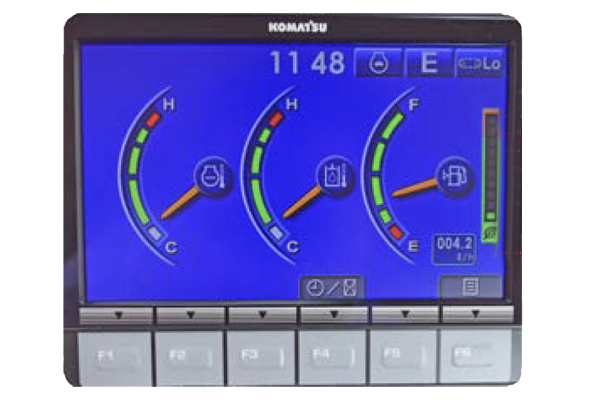 Eco-Gauge for Energy-Efficient Operation
This product provides energy-saving features such as E mode and features an eco-gauge for eco-friendly operation. This allows a focus on operating in the green range with reduced CO2 emissions and efficient fuel consumption.