Quester Dump
CGE37084R
Mining, Transportation
The CGE37084R is a heavy-duty truck. It is designed for long distance travel, has high durability, efficient fuel consumption, and reliably transports large payloads. This truck is equipped with an 8X4 wheel configuration and engine output of 370 HP. The unit has a Euro 3 emission control system and can be attached to Tipper.
8x4

Axle

5600 mm

Wheelbase

370 HP

Engine Output
Fuel Efficiency
Quester trucks recognized for its low in fuel consumption and has optimal operating lifetime. This will be useful for reducing truck operating costs and provide the best work for your business.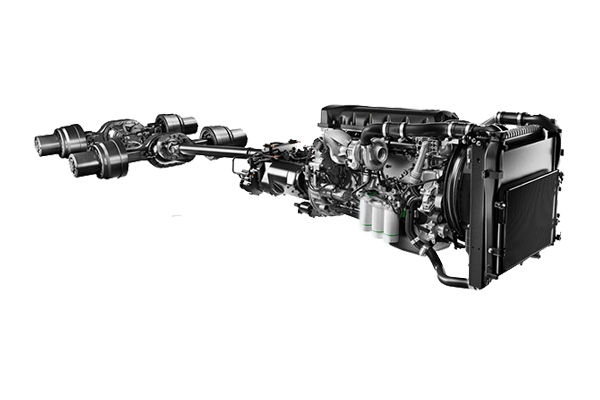 Durability
CGE37084R is an off-road truck with 8X4 wheel configuration and 370 HP engine that provide optimal mobility for your business. The truck frame is strong, flexible and exclusively designed for easier body installation in carrosserie.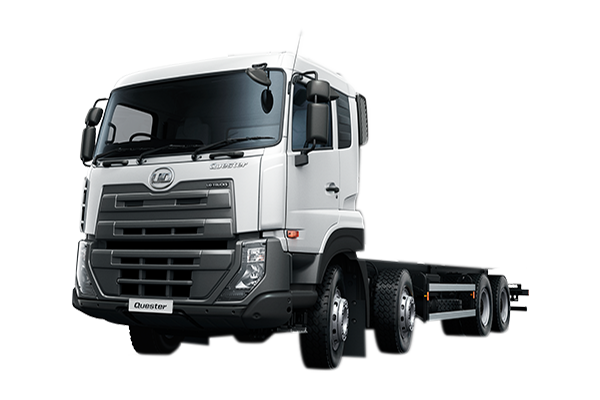 Security
The truck cab has tested through a series of crash tests and is equipped with secure cabin steps, 3 wiper blades for rainy conditions, seat belt reminder on the monitor panel, special off-road design steel bumper, and heavy-duty engine oil pan protector.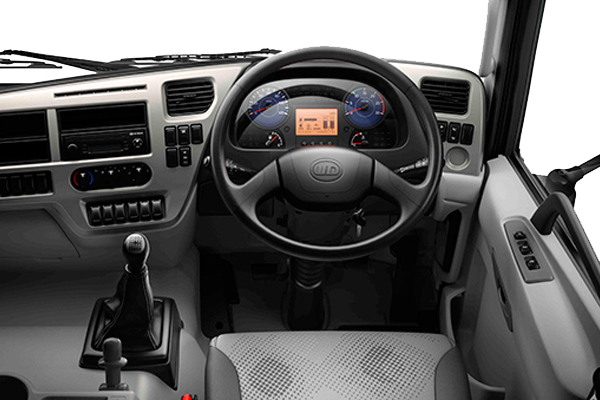 Comfort
Ergonomic interior design gives a comfortable working space for the driver. With adjustable steering column, air conditioner (AC), sound insulation, driver seat with suspension, a 600 mm wide bunk bed, and MP3 audio system could increase driver comfort while driving.