Level Up Your Business with Indonesian Heavy Equipment, Truck, Bus and Crane After Sales Service from United Tractors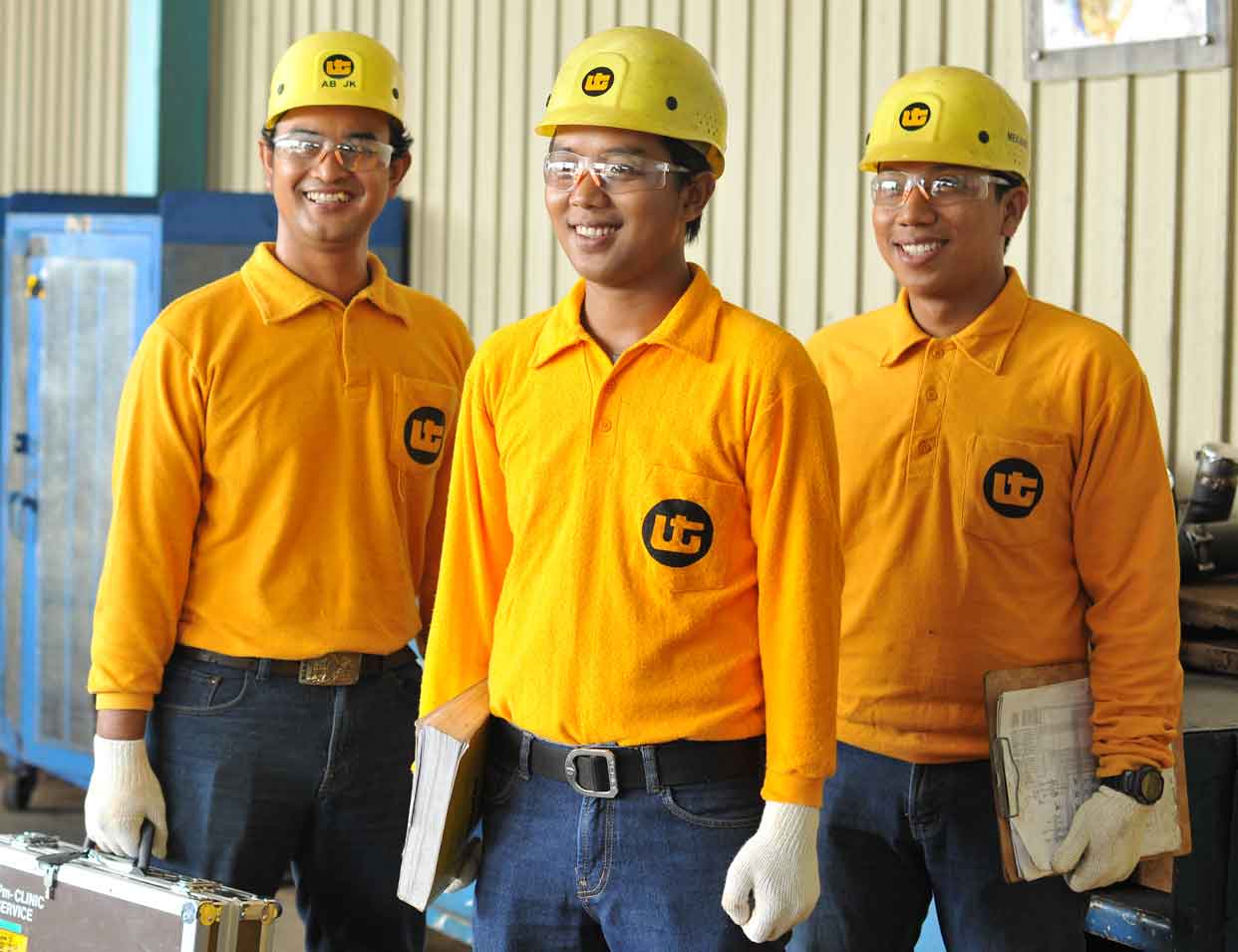 United Tractors, Jakarta: Maintenance plays an integral part in making sure that all of your trucks, buses, cranes, and other equipment are always in prime condition so that they can work optimally. Performing regular maintenance is necessary as it is more effective and efficient rather than having to repair a defective machine.
Not only known as the exclusive distributor of heavy equipment, trucks, buses, and cranes in Indonesia, United Tractors also has excellent after-sales service called UT Guaranteed Product Support (UT GPS).
Excellent After Sales Service (UT GPS)
Every time purchase UT products through UT GPS, customer will get after sales service for their heavy equipment, trucks, buses, and cranes. There are a series of service standardization programs from UT GPS:
4 Straight Customer Experience, a comprehensive service that ensures customers get the best quality and performance from the product they have purchased through United Tractors and we committed to moving forward and growing with customers by providing the best solutions for the products and services they need. By purchasing products from United Tractors, customers will immediately receive the programs provided by United Tractors.
3 Main Customer Experience, a guarantee of punctuality called OTIF (one-time-in-full). This is a commitment from United Tractors to ensure the punctual spare part supply, starting from the ordering process until receiving by customers (OTIF Parts).  UT also guarantee the support of reliable mechanic who will assist customers in case of problem with their equipment (OTIF Mechanic). The ability to solve problems requested by customers within a maximum of 7 days (OTIF Solution) is also given with care.
Through UT GPS, customers will not have to worry about products purchased from United Tractors. By providing added value to customers' businesses, UT GPS helps maximize heavy equipment performance, trucks, buses, and cranes to keep them in top condition.
To get more information about the product and after sales services of trucks, buses, cranes, and heavy equipment, UT has UT Call 24-hour contact center that can be reached at 1500 072. All complaints and request related to spare parts, operating problems, maintenance instructions will be handled conveniently.