Introducing The Latest 13 ton Excavator: Komatsu PC135F-10M0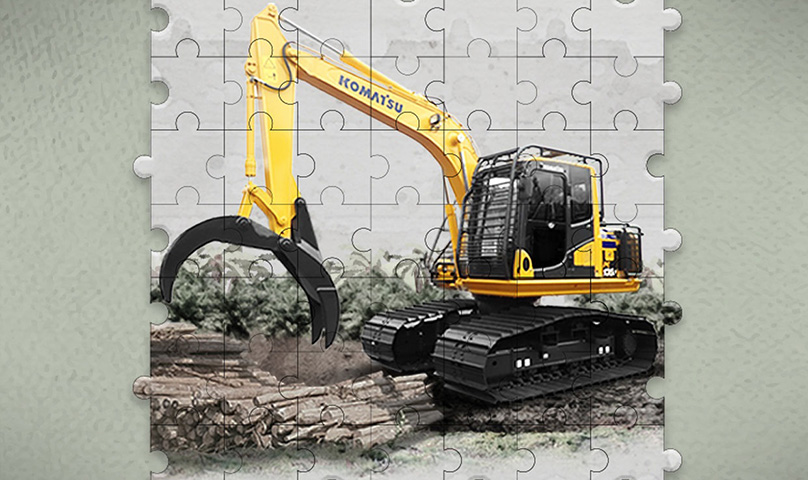 United Tractor, Jakarta: To support forestry sector accomplished project in time due to market demands, its required a good quality of performance the heavy equipment. United Tractors understands the importance of heavy equipment needs to land management, harvesting, loading & transport of forest products.
UT Collaboration with Komatsu: Supporting Forestry Business
As a leading heavy equipment distributor in Indonesia, PT United Tractors Tbk (United Tractors) collaborate with Komatsu to provide qualified and reliable heavy equipment product in forestry sector. United Tractors offers Komatsu excavator 13-ton class which is suitable for various types of work.
Forest management has several stages. The first stage is collecting the trunks after being felled. Then, the logs are cut 10cm from the ground with a maximum tree diameter of 30cm. The next stage is to move to a wood collection point using FLG attachment. After that, Komatsu excavator 13-ton class will transport the wood into Truck or Barge
The Best Performance of Komatsu PC135F-10M0 
UT and Komatsu collaborated to create a 13-ton excavator; Komatsu PC135F-10M0 as a solution in forestry sector for various application. With wide selection of attachments such as Fix Log Grapples (FLG), Buckets, Chipping Buckets, Shear Heads, Harvester Heads, and Rotary Log Grapples.
Komatsu PC135F-10M0 is equipped with various advantages, including more durable control valve, high capacity of hydraulic pumps, oil cooler design that is easier to clean, larger alternator capacity, added optional electric, and easy maintenance. With all of its advantages, we believe Komatsu PC135F-10M0 is the right choice to give customer and added value for their business.
Excellent After-Sale Services
United Tractors provides after-sale service known as UT Guaranteed Product Support (UTGPS). This program will provide OTIF Parts, OTIF Mechanics, and OTIF Solution. Should you need more information about products and after-sales services, UT has a 24-hour Contact Center called UT Call, which can be accessed anywhere and anytime through the numbers 1-500-072.