Trans Java Scania Bus Makes Travel Comfortable and #sedekatitu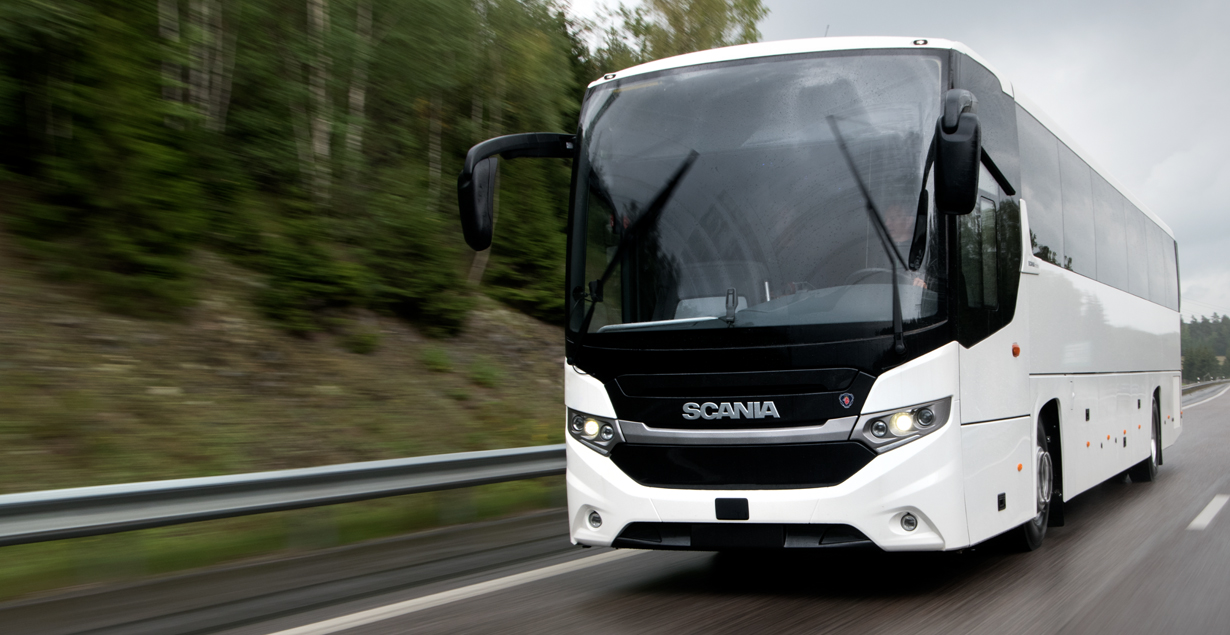 United Tractors, Jakarta: Private vehicles still dominate transportation in Indonesia. In fact, according to the Minister of Transportation, Budi Karya Sumadi, in 2019, only 35% of Jakarta's population used public transportation. However, Indonesia already has enough infrastructure to facilitate mass transportation. One of the infrastructures is the Trans Java toll road. United Tractors and Scania are working together to maximize buses as public transportation through the Scania Trans Java program.
As an Indonesian truck and bus distributor, United Tractors hopes the program will support the business partners to grow as well as helping the government in promoting the Trans Java toll road. In this Scania Trans Java program, two types of Scania coach bus products are used, which are K360IB-4X2 and K410IB-6X2.
Main Features of Scania K360IB-4X2 and K410IB-6X2
The two Scania buses used in the Scania Trans Java program are Executive and Super Executive bus types with various facilities of the best standard. Safety is also the main feature of these two types of buses, as they have a more effective braking system, the Electronic Braking System and the Anti-lock Braking System. There is also an Electronic Stability Program feature that secures the stability of the bus when crossing various types of road terrain.
Even Scania's K360IB-4X2 and K410IB-6X2 have large capacity engines, the buses are environment friendly and fuel-efficient. It makes the two types of Scania buses suitable for inter-provincial mass transportation.
#sedekatitu Exploring Java with Scania Trans Java
With adequate road infrastructure supported by the best mass transportation from Scania, traveling inter cities becomes simpler and more enjoyable. That's why United Tractors uses the tagline #sedekatitu, to describe the Trans Java journey that feels very close due to better safety and comfort during the trip.
Scania's Commitment For Every Mile and Each Journey
Scania wants to be at the lead of sustainable transportation systems. Scania's focus includes the quality of vehicles as well as intelligent services that can support economic sustainability. To achieve them, Scania always provides solutions from various perspectives to solve the challenges in the transportation sector today.
Along with their commitment to For Every Mile and Each Journey, Scania combines fuel efficiency and uptime with a 100% commitment to maintaining product quality so that consumers can enjoy our products and services.
Read Also: SCANIA: PARTNERSHIP AS A SOLUTION FOR SUSTAINABLE FUTURE