Scania: Partnership as a Solution for Sustainable Future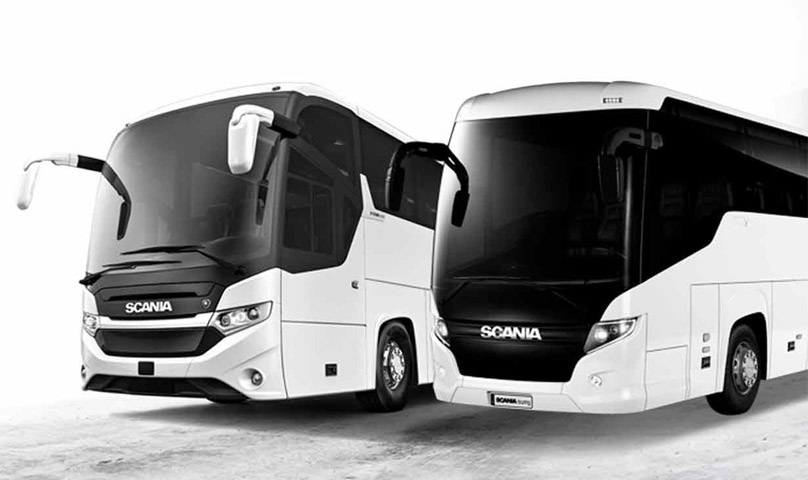 United Tractors, Jakarta: Population growth and urbanization are closely related to the growth of transportation, especially the use of buses in the land transportation sector. For this problem, the government has also promoted various development projects such as the Trans Java Toll Road and the Trans Sumatra Toll Road.
Scania works within strategic partnerships because we believe that giving the best to get a holistic solution is essential. Scania combines its vision and competence with governments, universities, and other stakeholders in trade and transport infrastructure. Scania considers its function as a provider of land transportation, especially logistics and passengers. As a world-renowned brand, Scania is driving a shift towards sustainable transportation systems, to create better mobility for business, society, and the environment.
Scania Bus: Energy Saving and Environmental Friendly
United Tractors alongside Scania are aware of the challenges and opportunities in the land transportation sector. Distributed by UT, Scania products provide energy-efficient, reliable solutions with good performance for optimizing operations. Scania has pioneered the use of alternative fuels for 30 years. Scania buses can be used for BRT and city buses. Two models offered for mass transportation of inter-city and inter-provincial buses are Scania Bus K360IB-4×2 and K410IB-6×2.
Scania bus equipped with engines with large torque characteristics at low revs so that they have the best fuel efficiency in its class and are environmentally friendly. Comfort features are also taken into note by providing air suspension on each axle and Scania Opticruise gearbox so that the transmission shift becomes smoother and reduces shock to increase driving comfort. Safety features such as EBS & ABS (Electronically-controlled Brake System & Anti-lock Braking System), Retarder brake, Hill-hold and ESP (Electronic Stability Programme) are also provided.
If the customer already has a Scania product, Fleet Management Services can help them to monitor the equipment in real-time which can be accessed through the web portal and mobile application. Scania Bus is a solution for business partners, especially in the land transportation sector.
Excellent After-Sales Service
Customers no longer need to worry about choosing Scania products because UT provide excellent after-sales service support known as UT Guaranteed Product Support (UT GPS) that guarantees delivery of spare parts, mechanics, and duration of repairs.
Read Also: UT Customer Partnership Program as a Compelling Affirmation Commitment of United Tractors and Scania