Get the Best Komatsu Products at United Tractors, the Number 1 Heavy Equipment Distributor in Indonesia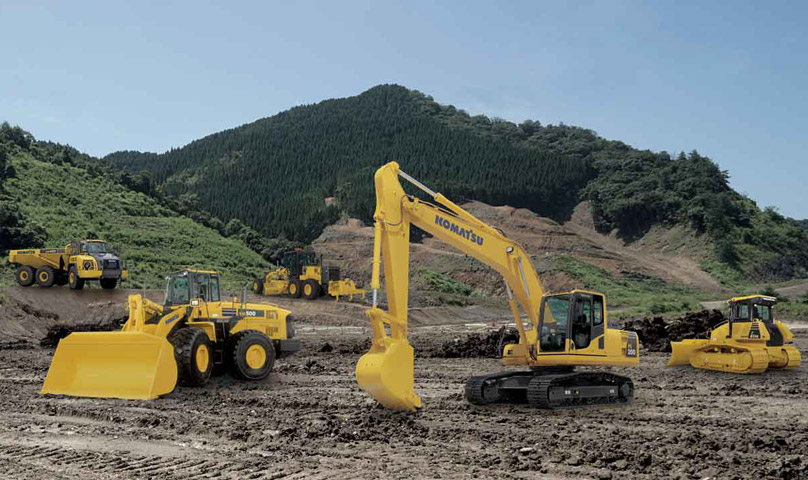 United Tractors, Jakarta: United Tractors is the largest and leading distributor of heavy equipment in Indonesia. Offering various products, ranging from heavy equipment, buses, to trucks. Each product's quality is undoubtedly perfect considering that the products come from well-known brands in the world. If you are looking for a variety of heavy equipment, you can purchase it from the best heavy equipment distributor in Indonesia.

Advantages of Purchasing Heavy Equipment at United Tractors

As the best heavy equipment distributor in Indonesia, purchasing at United Tractors will give you many advantages. Check out the following reviews:

Providing Quality Products

Each of every product sold by United Tractors is exceptional, because the products come from the world's leading heavy equipment brands like Komatsu, UD Trucks, Bomag, Scania, and Tadano. These heavy equipment products have various types, which can be used for various business sectors including the forestry, mining, agribusiness, and construction sectors.

Operates Many Branches Support  in Indonesia

Until now, United Tractors operates 20 branches, 39 site supports, and 25 representative offices throughout Indonesia. The number of branches shows that United Tractors' existence in the heavy equipment sector is significant.

Out of several heavy equipment brands that United Tractors is dealing with, Komatsu is one of the best options for you to choose. Read below to know more about Komatsu:

Komatsu

United Tractors is the sole distributor of Komatsu products in Indonesia. This Japanese heavy equipment company has been around since 1917. Komatsu offers a wide selection of heavy equipment products for construction, agribusiness, forestry, and mining sectors.

Every product made by Komatsu is also claimed to be highly durable, innovative, high-performance, and environmentally friendly. Komatsu has been providing quality products for more than 10 decades. It's no surprise if Komatsu eventually became one of the leading brands in the heavy equipment market in Indonesia. Together with United Tractors, Komatsu continues to provide the best service for its customers.

For customers who work in the mining sector, some of the best Komatsu products you can use are off-highway dump trucks, hydraulic shovels, articulated dump trucks, and wheel dozers. As for the construction, plantation agriculture, and forestry sectors, you can find hydraulic excavators, bulldozers, wheel loaders, and motor graders.

More information about various Komatsu heavy equipment products can be found on the official United Tractors' product website before you make a purchase.

Excellent After-Sales Service

If you are looking for a quality distributor of heavy equipment, trucks and buses in Indonesia with the best after sales service and maintenance program, United Tractors is ready to meet your needs. United Tractors provides guaranteed after-sales service or UT Guaranteed Product Support (UT GPS) to all customers.

UT GPS consists of guaranteed delivery of spare parts, mechanics, and repair times. So you don't need to worry if you experience damage to heavy equipment products. To get further after-sales service information, you can directly contact UT Call which can be accessed 24 hours a day.