Work Stronger and More Efficient with the Komatsu PC1250-11R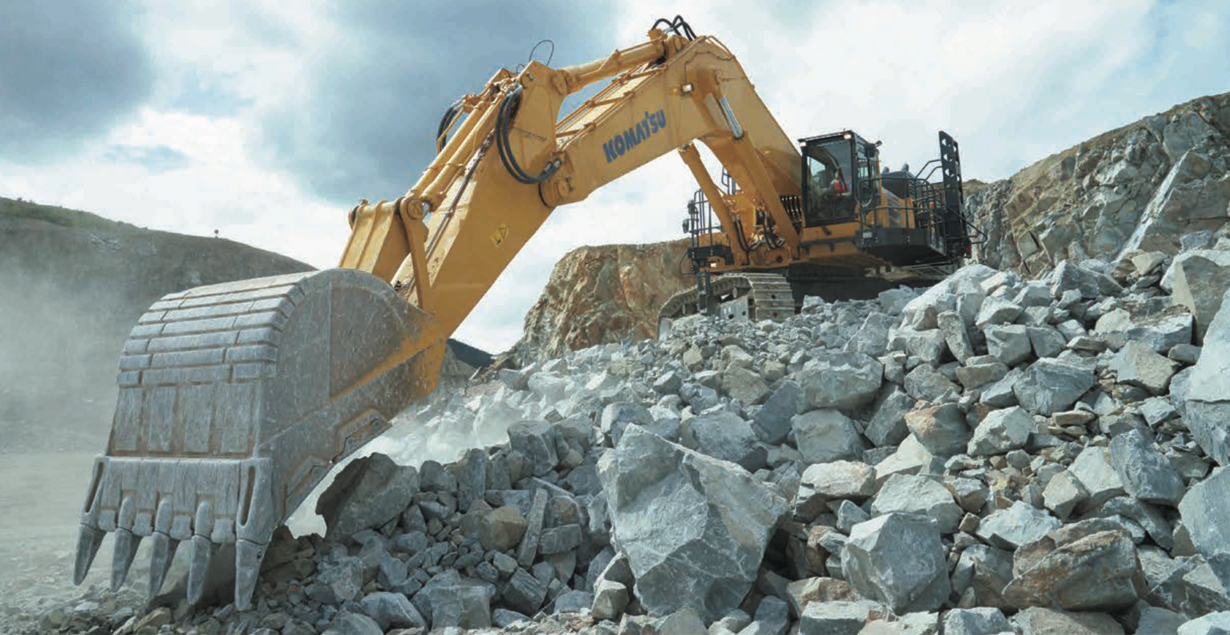 Material retrieval has become one of the essential processes in the mining business. This activity includes the excavation and transportation of valuable materials or minerals to the landfill. It would be best if you had heavy equipment such as hydraulic excavators and dump trucks to carry out this process optimally. One type of hydraulic excavator that you can use is the Komatsu PC1250-11R.
Komatsu PC1250-11R is the latest excavator product from the innovation development of its predecessor, Komatsu PC1250SP-8. This excavator is suitable for all medium to large-scale mining applications such as coal and nickel. United Tractors, together with Komatsu, provide improvements to this 125-ton class excavator in various aspects, including engine, fuel consumption, exhaust emissions, durability, and maintenance that can provide more productivity and profit to Business Partners and have a more positive impact on the environment.
Higher Productivity & More Economy
Komatsu PC1250-11R comes with a 12% increase in engine power or equivalent to 750 HP/560 kW, which makes its productivity higher compared to the same product in the previous generation. The addition of a new work mode option, the P+, also provides a more powerful work mode, resulting in a productivity increase of up to 8% when activated. The increase in tool productivity when using P+ mode will also lower production costs by up to 5%.
In terms of efficiency, Business Partners can adjust the working mode according to the needs in the field by using the P mode, in short for 'Power'. While this mode provides higher power and productivity, it consumes up to 2% lower fuel. It is possible since there is an increase in combustion efficiency and a reduction in the hydraulic loss in the hydraulic system. On the other hand, it will also help operators to operate excavators more efficiently thanks to the eco gauge and fuel consumption gauge features by guiding fuel use. Several features are also available for operators to prevent unnecessary fuel consumption, such as Idling Caution, Auto Idling Stop, and Auto-low Idle Function. The Idling Caution feature will alert the operator if the engine is idle for more than 5 minutes, while the Auto Idling Stop feature is a system that will turn off the machine automatically if the operator does the engine idle for too long. You can set the time and adjust it according to your needs. For the Auto-low Idle Function feature, the system will reduce engine speed to the lowest speed automatically when this feature is activated and position the lever in neutral.
With various improvements in fuel consumption efficiency, the amount of exhaust gas emitted is also lowered, resulting in a healthier environment. The fuel system on the Komatsu PC1250-11R has also been adapted to the use of B30 biodiesel fuel, which is more environmentally friendly.
Durable & Reliable
The latest series from Komatsu PC1250-11R is an excavator that is very tough and can be relied on in various mining sector jobs. This excavator has been upgraded to a more robust boom and arm components for increased durability when operated. A protective system prevents rocks from being thrown into the undercarriage, thereby reducing the risk of early damage and wear. This excavator also gets an improved cooling system design that has adapted to Indonesian climatic conditions to reduce the risk of engine overheating. To further reduce maintenance costs, Komatsu also increases the use of fuel pre-filter with water separator, which has a larger capacity than the series in the previous generation. This improves the function of separating dirt contamination in the fuel system.
Excellent After-Sales Service
Business Partners don't have to worry about after-sales service from Komatsu PC1250-11R. United Tractors provides UT Guaranteed Product Support (UTGPS) services to provide maintenance on your excavator. This service consists of guaranteed delivery of spare parts, mechanics, and length of time for repairs to ensure your machine remains productive and in top condition. Business Partners can also contact UT's call center (UT Call) at 1 500 072 to get all information about Komatsu PC1250-11R and various other United Tractors products available 24 hours a day.