Komatsu PC135F-10M0: Enhance Robustness & Durability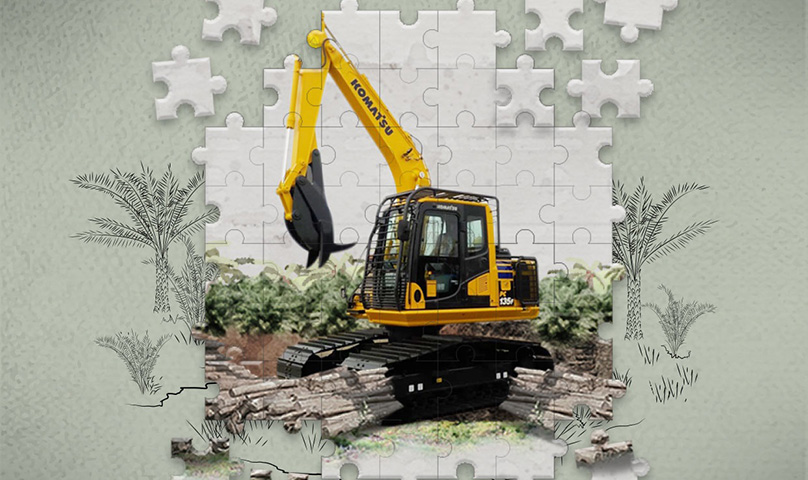 United Tractors, Jakarta: Komatsu PC135F-10MO is presented by United Tractors, which understands the importance of heavy equipment main components with high durability and easy maintenance. Komatsu PC135F-10M0 is a 13-ton excavator with an upgraded robustness hydraulic system that requires a tank with clogging sensors to detect early damage through monitor panel. The eco-white filter also enhances the quality. The new hydraulic pump design is now more agile and fuel efficient, resulting in a high capacity double pump.
Komatsu PC135F-10M0, Newly Built Main Control Valve
The O-ring material upon on Komatsu PC135F-10M0 has been strengthened to prevent oil leak. Its design also helps to reduce on hydraulic losses. In order to enable easy maintenance, this unit uses compensating valve in cartridge type valve and additional filter. The new design will make the main control valve Komatsu PC135F-10M0 more durable and reliable.
Superiority of its Most Latest Oil Cooler Design
The latest oil cooler design increases capacity by 32%. It is useful to keep hydraulic oil temperature constant during overheating to ensure that the system operates optimally yet its components are not damaged.
The latest design uses an oil cooler one-piece type. It prevents dust against accumulating. In addition, maintenance could be easier by spraying pressurized water between the oil cooler fins rather than removing it from the seat.