Komatsu PC135F-10M0: More Efficient & Reliable in the Forestry Sector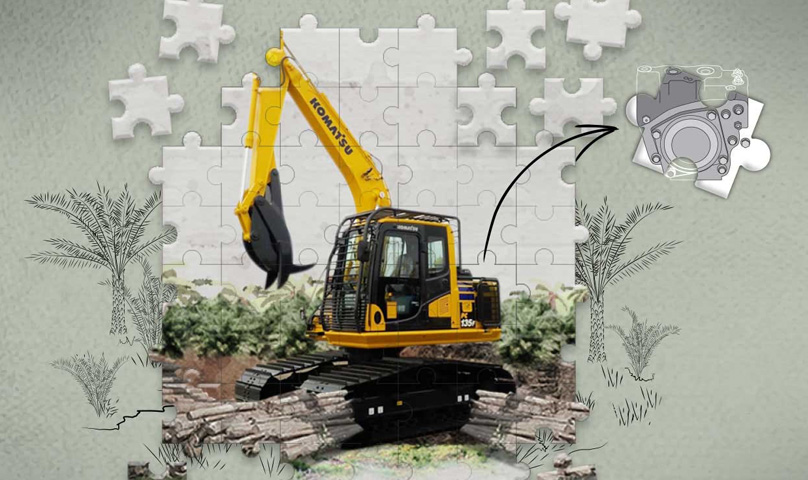 United Tractors, Jakarta: One of challenges throughout the forestry sector is the growing market demand for pulp and paper. To balance the needs, the availability of raw materials and production capacity should always be considered. Excavators which are both dependable and agile are needed to complete all types of work in forestry sector.
Work Efficiently and Agilely in the Forestry Sector with Komatsu PC135F-10M0
By introducing the Komatsu PC135F-10M0, United Tractors and Komatsu show the customer's needs. It is equipped with a double pump which has increased capacity by 13%, bringing the flow rate pump the largest of its class. To reduce fuel consumption, this pump requires a lower engine rpm. With these benefits, the PC135F-10M0 is indeed agile and efficient.
There are several stages in the forestry sector, one of them is bunching stage. Bunching stage is a process that requires high mobility of excavator.
The bunching stage is one of several stages in the forestry sector. Bunching stage generally requires a high level of excavator mobility. With back and forth movement and a fast steering the speed, the Komatsu PC135F-10M0 may find it easier for the operator to collect timber. Additionally, the agile combination movement will make bunching easier and more efficient.
A combination movement also prevent the Komatsu PC135F-10M0 from sinking while traveling in wet area. It is supported by use of a larger capacity double pump.
With its various advantages, Komatsu PC135F-10M0, a 13-ton class excavator, is an excellent choice for forestry sector. The Komatsu PC135F-10M0 has the best performance and thus can give customers solutions.
Excellent After-Sale Services
United Tractors provides after-sale service for Komatsu's products known as UT Guaranteed Product Support (UTGPS) that will provide OTIF Parts, OTIF Mechanics, and OTIF Solution. Should you need more information about products and after-sales services, UT has a 24-hour Contact Center called UT Call, which can be accessed anywhere and anytime through the numbers 1-500-072.