Komatsu PC135F-10M0: Good Performance & Efficient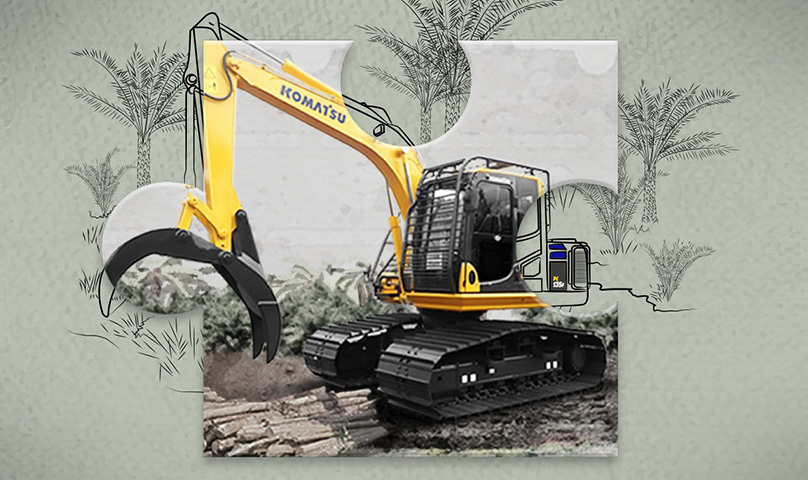 United Tractors, Jakarta: Komatsu PC135F-10M0 is a 13-ton class excavator that support any types of work in the forestry sector.  United Tractors and Komatsu always provide solution by presenting a powerful and efficient performance of excavator, which is Komatsu PC135F-10M0. Komatsu PC135F-10M0 has fuel efficiency up to 11% since its using an engine with a common rail system, engine-pump matching control, reduction hydraulic pressure drops of piping line as resulting in best performance.
Komatsu PC135F-10M0, Equipped with Common Rail Engine
Along with the common rail system, the engine has been met Tier 3 standard emission that environment friendly. Engine horse–power  increase into 7%. Furthermore, PC135F-10M0 comply with B30 Biodiesel fuel.  Komatsu PC135F-10M0 already has combustion efficiency system, enhanced the eco-friendly exhaust gas and increasing the horse-power. All of them give impact for better performance.
Engine – Pumps matching control and Reduction hydraulic pressure drop of piping line
Complete with a large capacity pump, the oil flow speed will faster. Thus Komatsu PC135F-10M0's boom, arm, bucket and swing system will move more agile. In addition, the engine speed can adapt due to the matching control of the pump and engine which is equipped with a controller and sensors.
Moreover, Komatsu PC135F-10MO has enlarged the diameter of the hydraulic pipes and hoses which will lessen engine load in order to reduce hydraulic pressure drop of piping line.
Various improvements have been made in Komatsu PC135F-10M0. As 13-ton class excavator, it has more powerful & efficient performance. Komatsu PC135F-10M0 is a solution for forest business management.
Excellent After-Sale Services
United Tractors provides after-sale service known as UT Guaranteed Product Support (UTGPS) that will provide OTIF Parts, OTIF Mechanics, and OTIF Solution. Should you need more information about products and after-sales services, UT has a 24-hour Contact Center called UT Call, which can be accessed anywhere and anytime through the numbers 1-500-072.