Bulldozer
D31PX-22
Forestry
Komatsu D31PX-22 is a power angel tilt type that has a blade capacity of 1.61 m3 and is used for pushing material on smooth ground such as road construction in swamp areas. This crawler dozer is equipped with hydrostatic drive, good visibility and high durability.
1,61 m³ (Power Angle tilt)

Blade Capacity

8.130 kg

Operating Weight

78 HP

Engine Output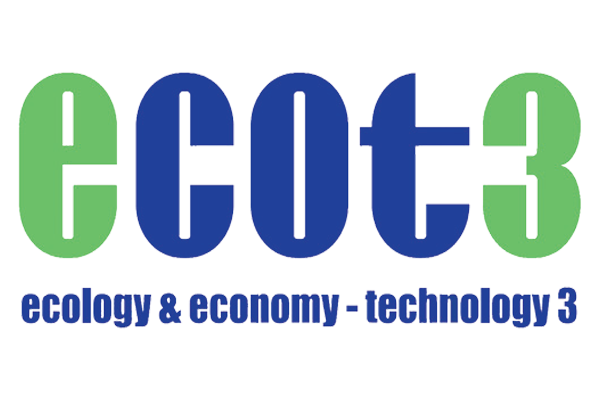 High Productivity
(Indonesia) Produk ini memiliki mesin dengan EPA Tier 3, EU Stage 3A dan sertifikasi emisi Jepang: "EcoT3" yaitu ekologi dan ekonomi yang dikombinasikan dengan teknologi Komatsu untuk menghasilkan kinerja tinggi pada engine tanpa harus mengorbankan tenaga dan produktivitas.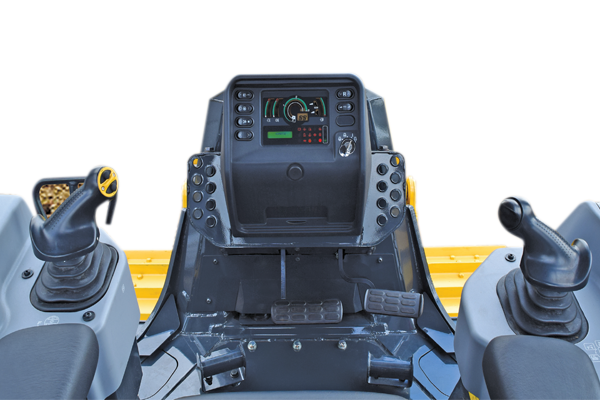 HST with Electronic Control
(Indonesia) Produk ini dilengkapi dengan Hydrostatic Transmission (HST) untuk pergeseran roda gigi yang cepat (Quick-Shift) atau untuk berbagai pilihan kecepatan. HST terdiri dari dual-path-closed-circuits dengan perpindahan pompa dan motor untuk memberikan kecepatan dan daya tarik optimal. Memiliki kontrol elektronik penuh yang menyediakan pergeseran roda gigi otomatis secara halus. Kecepatan engine pun dapat dikendalikan oleh electronic fuel control dial.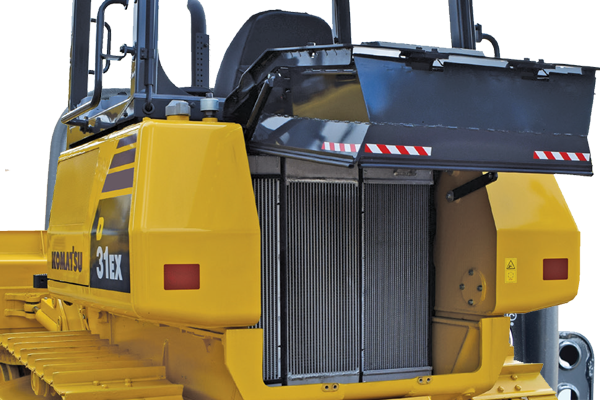 Hydraulic Swing Up Fan
(Indonesia) Produk ini menggunakan swing-up dengan gas strut-assisted lift locking system memberikan kemudahan akses ke radiator, pendingin oli, dan pendingin udara (posisi berdampingan). Kipas hidrolik memiliki "cleaning" mode dan dapat berputar dengan arah berlawanan serta membantu membersihkan objek di depan area pendingin.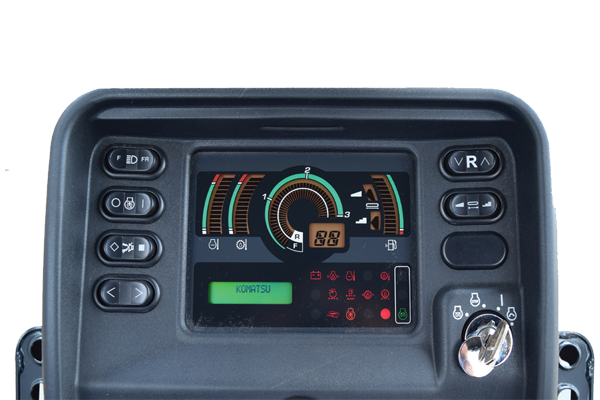 New Monitor with Self Diagnostic Function
(Indonesia) Sistem monitor memberikan informasi kritis mengenai mesin dan memberikan status kondisi operasi serta menginformasikan operator dengan lampu dan bel apabila terjadi kelainan. Sebagai tambahan, fault codes memberikan indikasi jika terjadi troubleshooting guna mengurangi downtime pada mesin. Sementara itu, KOMTRAX memberikan dimensi tambahan pada troubleshooting dan perawatan.