Mini Hydraulic Excavator, Hydraulic Excavator
PC45MR-3
Construction, Mining, Agriculture, Forestry
Komatsu PC45MR-3 series is a hydraulic excavator with exceptional work performance. This machine has an operating weight of approximately 4.7 tons and is capable of handling a variety of complex tasks. Moreover, this unit is considered to be environmentally friendly as it is equipped with a Tier 3 engine. This excavator is commonly used in construction, agriculture, forestry and mining.
38,2 HP

Net Engine Output

0,14 m³

Bucket Capacity

5.735/3.350 mm

Maximum Digging Reach/Depth

0,27 kg/cm²

Ground Pressure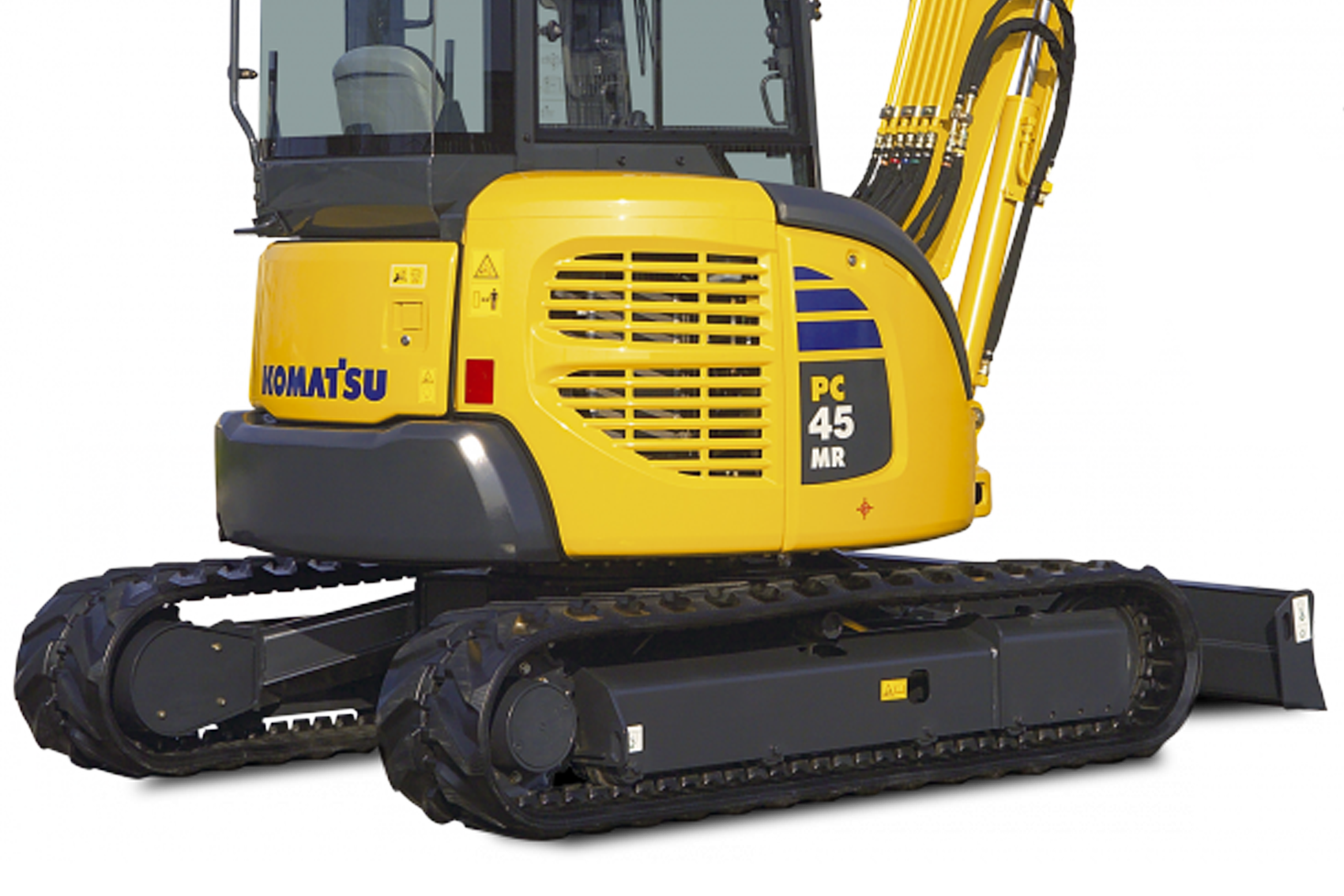 Sturdy Back Swing
This product equipped with the boom foot, tip, and swing yoke which use casting materials. In addition, operators can focus at front area without worrying about the impact of rear swing, even in confined areas with an approximate 80 mm 3" of track.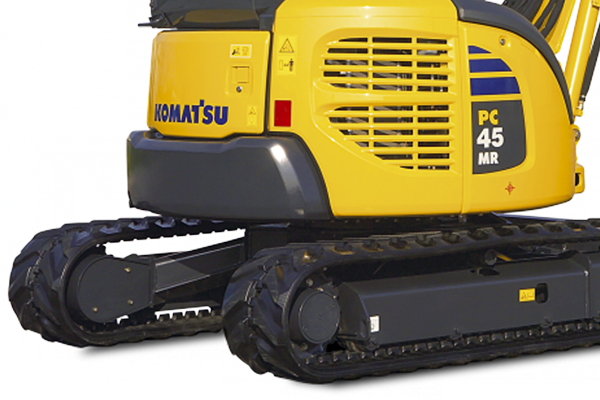 Two-Speed Automatic Travel
The presence of a travel speed selector switch, which is installed on the blade control, allows the operator to enable high speed travel. When activated, the system automatically detects the travel load and changes the travel setting between high and low travel speeds.
Ergonomic
To support operator comfort and safety, this unit has an ergonomic design with a large rear glass and can provide the best visibility, then the cab provides ample legroom, and adjustable operator seat.