Telescopic Boom Cargo Crane
TM-ZX1500 Series
Construction
TM-ZX1500 is equipped with remote control to maintain effectiveness and work efficiency and high safety with a Automatic Moment Limiter. Cargo Crane with a maximum lifting capacity of 15 tons is the largest telescopic type in its class. Equipped with a Jack Interlock system that disables crane operation when the outrigger jack does not hit the ground perfectly.
15.000 kg at 2,0 m

Crane Capacity

5

Boom Section

5,3 m - 18,5 m

Boom Length

25.000 kg

Min. GVW
Quality
This product has maximum lifting capacity of 15 tons, equipped with large-screen and color LCD display of radio controller to displaying the information about hook load, rated load, and moment load ratio.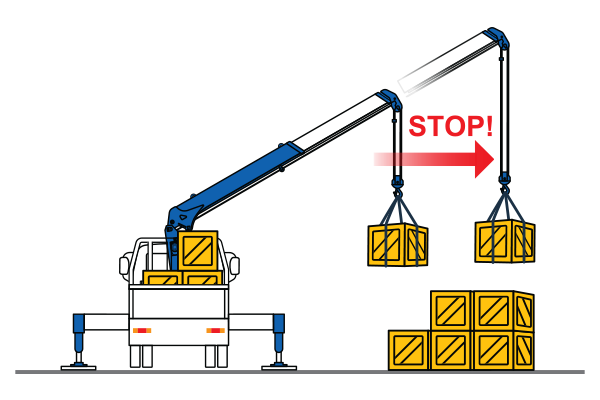 Safety
Equipped with safety AML (Automatic Moment Limiter) system that monitors work-safety, stability, and strength from when the vehicle is fully loaded until it is empty. This Safety AML System consists of an automatic moment limiter, boom jack interlock system, and working height limiter.
Efficient
Efficiency of this product could be viewed through availability of outriggers asymmetric extension width control, its constantly monitors slewing angle and difference in outrigger extension width. Operation automatically slow and stops as critical parameters are approached.