Only at United Tractors, Get the Best Forestry Heavy Equipment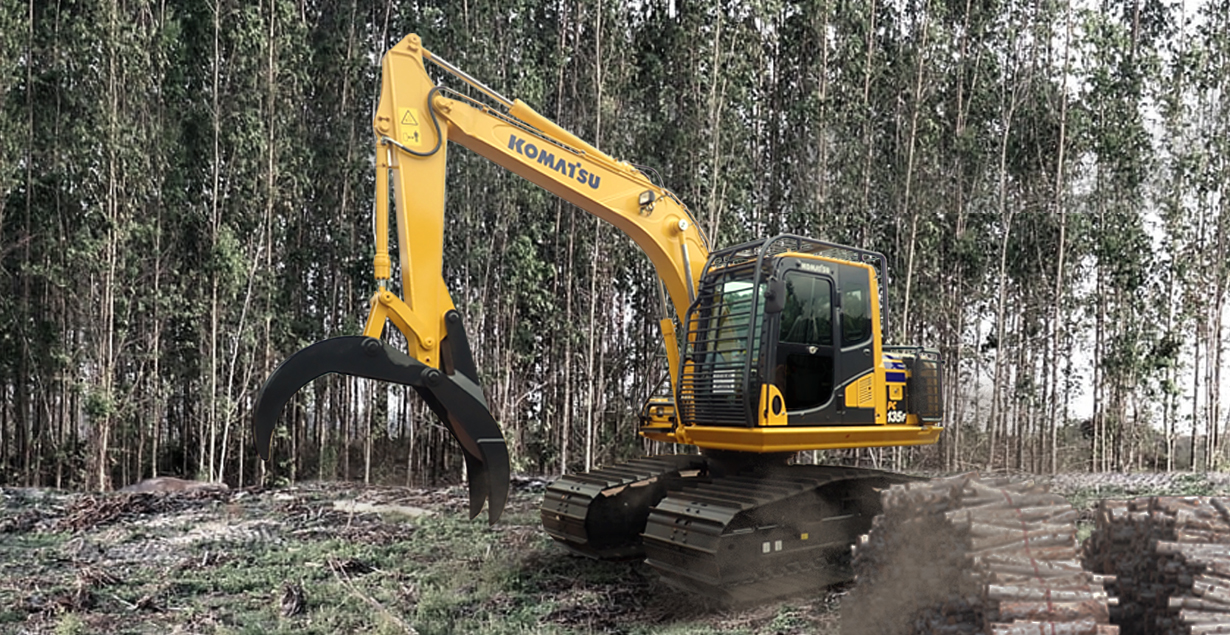 United Tractor, Jakarta: The forestry industry is growing and demands high efficiency in its management. It is important to take forestry heavy equipment to a higher level, so it will simplify the process of managing forest resources and also shorten the working hours.
The main function of forestry heavy equipment is to perform tasks that humans cannot handle, such as cutting large logs or moving very heavy logs. There are various types of forestry heavy equipment commonly used, including forwarders, excavators, wheel loaders, and bulldozers.
Talking about the best forestry heavy equipment, Komatsu from Japan is one of the mainstays of the forestry industry. With more than 100 years experience, Komatsu is undoubtedly very competent in creating quality and innovative heavy equipment.
One of Komatsu's flagship products is PC135F-10M0 which was launched on March 2021. The PC135F-10MO excavator was created to meet the needs of the heavy equipment market that is able to work optimally and have better performance.
Komatsu PC135F-10M0's Value
As one of Komatsu Indonesia's heavy equipment products, the PC135F-10M0 has extraordinary values: Reliable, Productive & Cost Efficient, Safe & Comfort, and Ease of Maintenance. Reliable, as the PC135F-10M0 can be relied on by its better and stronger components. The machine has higher productivity with lower fuel consumption. Comfort and safety are also the main focus of Komatsu, which provides a certified ROPS & OPG Level 1 cab. Komatsu also provides convenience in the process of heavy equipment maintenance.
Main Features of Komatsu PC135F-10M0
There are 3 main features of the PC135F-10M0: Fuel Efficiency Improvement, Robustness Improvement, and Maintenance and Service Ability Improvement.
This Komatsu Excavator is equipped with more durable control valve, double pump type hydraulic pump that makes unit and attachment movements more agile, an oil cooler that is easy to clean, and the availability of additional electricity. It is undoubtedly proof of Komatsu's commitment by providing innovation to create heavy equipment that can optimally meet customer needs.
Excellent After-Sales Service
The PC135F-10M0 is supported with extra warranty period through Preventive Maintenance Package Program (PMP). Previously, every Komatsu heavy equipment purchased on United Tractors had a 1-year warranty, it can be extended up to 3 years or 10,000HM, followed by the terms and conditions of the PMP. To get more information of PC135F-10M0 excavator, customer can contact the nearest UT branch office or call UT Call contact center at 1 500 072, which is available 24/7.
Read Also : MEMPERKENALKAN EXCAVATOR KELAS 13TON TERBARU: KOMATSU PC135F-10M0