Fuel Efficient: Komatsu PC200-10M0 CE, The Leading Choice as The Most Efficient Excavator In Its Class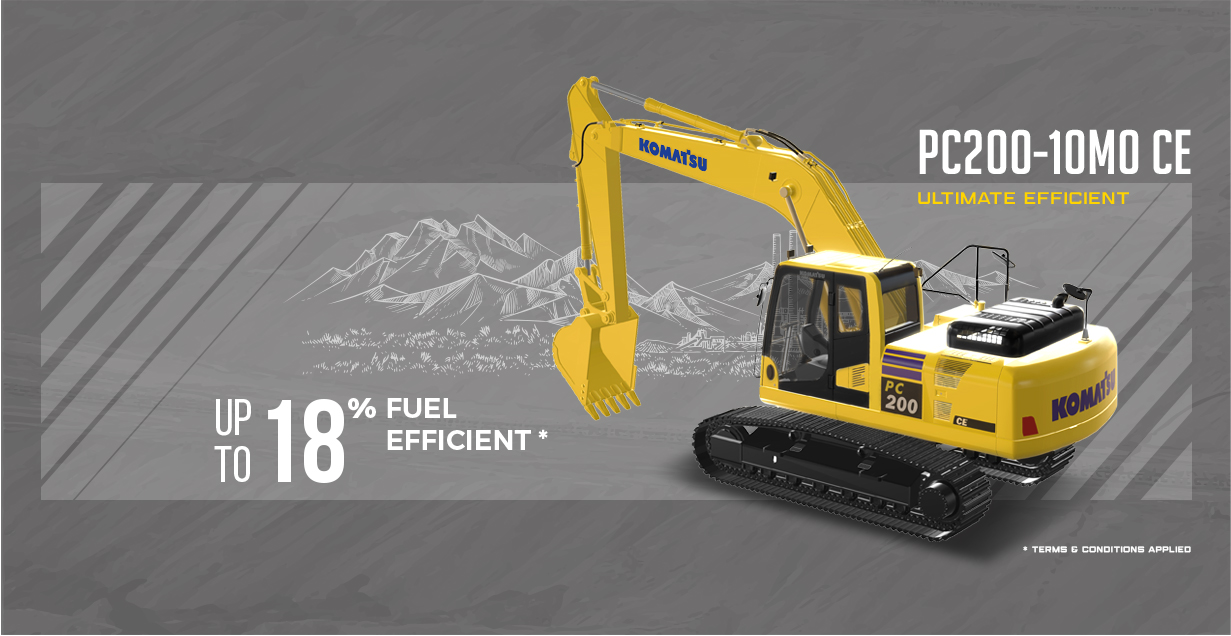 United Tractors, Jakarta: There are several operational costs while using heavy equipment that usually become a huge burden to customer expenses, one of which is fuel costs. It is undeniable that customers need heavy equipment with more efficient fuel consumption to lower operating costs while the unit productivity remains optimal. In this case, United Tractors (UT) and Komatsu present the 20-ton class excavator PC200-10M0 CE to meet these expectations.
Komatsu PC200-10M0 CE carries its slogan as Ultimate Efficient as the result from minimal fuel consumption. In fact, several features with the latest technology have been integrated into this product, such as the latest generation of controllers, auto idle shutdown and hydraulic system design that reduces pressure loss, as well as variants of economic mode.
Save Fuel Up To 18%
Komatsu PC200-10M0 CE can lower fuel consumption by up to 18% because it is equipped with a number of powerful features ranging from a 138 HP 4-cylinder engine, a hydraulic system design with less resistance reducing loss pressure on oil flow, as well as an auto idle shutdown that will display a warning via monitor and adjust engine to stop automatically reducing fuel consumption.
This product is also equipped with an Economic working mode feature with an E mode consisting of E0 to E3 which can be adjusted according to operating needs so that it will lower fuel consumption increasing efficiency. Meanwhile the P mode used for high productivity operating needs. Komatsu has optimized each working mode appropriately to ensure the best performance in each operating mode and provide more optimal workability.
Excellent After-Sales Service
For more detailed information about the PC200-10M0 CE excavator and other United Tractors products, don't hesitate to contact the nearest UT branch office or UT Call at 1500 072, our service can be accessed 24/7. Customers will also get a variety of excellent after-sales services through UT Guaranteed Product Support (UTGPS), consisting of guaranteed delivery of spare parts, mechanics, and duration of time for repairs.