Get to know the Superiority of Lattice Boom Crawler Crane from Tadano Demag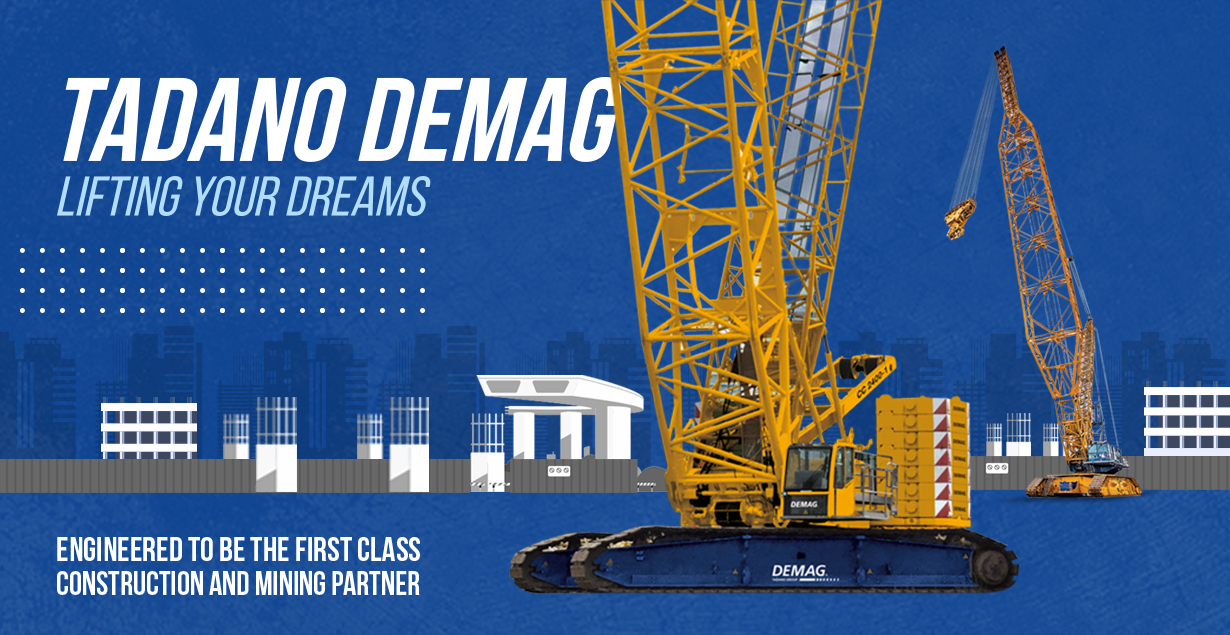 United Tractors, Jakarta ; Since Tadano acquire Demag in 2019, United Tractors has the most complete ranges of lifting equipment solution with the additional of Lattice Boom Crawler Crane from Tadano Demag. With its larger lifting capacities, this crane is very suitable for Mega. Lattice Boom Crawler Crane is easy to operate and less maintenance process.
With its performance to lift heavy load,  Tadano Demag crawler crane has largest capacity and its devised by the expert for easy to be moved and able to operate quickly after arriving in project site.
Superiority of Lattice Boom Crawler Crane Tadano Demag
Demag product has some benefit for customer's business. It expand the product line with  lift capacities from 400 tons to 3.200 tons. All of Tadano Demag crawler crane products feature with counterweight which could be used among models, it will save the storage and transportation cost for shipment to project site.
Lattice Boom Crawler Crane has a system installed permanently in the boom that reduce the risk of falling. The rigger, who stands on boom, could fasten the carabiner of their PPE to the cable, reducing falling risk. This safety feature can be folded resulting in sleeker image. This safety system achieved ESTA Award, an award for performance and quality of supplier in terms of providing excellent service to customers.
With several of its sophisticated features, Tadano Demag Crawler Crane is built with the cost-effective in mind. It has high industrial standard, good value for money and long life crane components.
Excellent After-Sales Service
For more information about Lattice Boom Crawler Crane, please contact the nearest UT branch offices or UT Call at 1500 072 which is available 24/7. Customers will get excellent after-sales services if buy heavy equipment at the Indonesian crane distributor, United Tractors.