United Tractors, the Best Indonesian Tadano Crane Distributor for Your Business Partner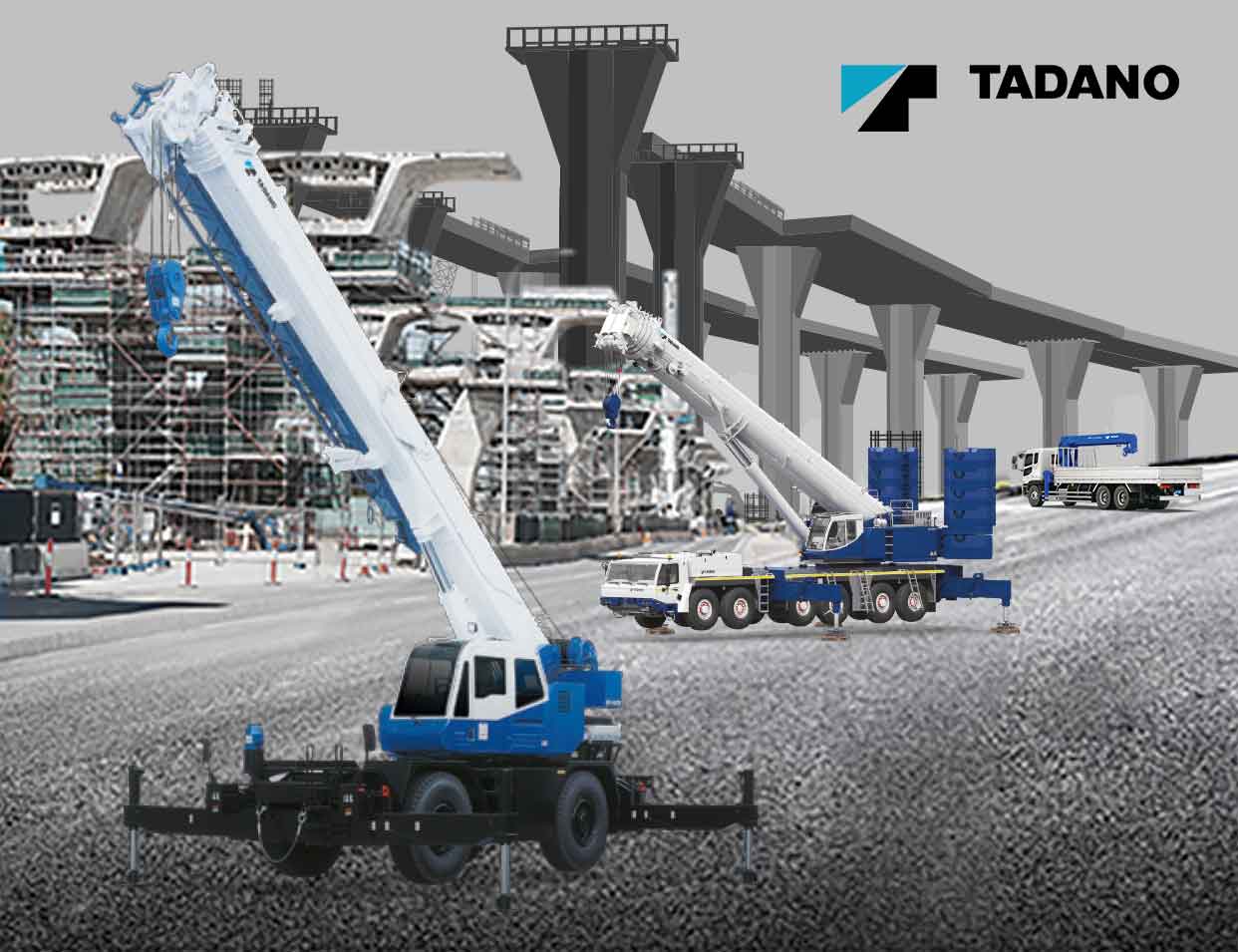 United Tractors, Jakarta: As the sole distributor of world-renowned crane products, Tadano, United Tractors presents the best cranes in Indonesia. Tadano is based in Takamatsu, Japan. Founded in 1919 under the name of Tadano Ironworks, the best crane manufacturer later changed their name to Tadano Ltd in 1948. In 1960, Tadano exported hydraulic cranes to Indonesia and listed its initial shares on the Tokyo Stock Exchange in 1972.
Developing various innovations over the years, Tadano has become the world-best manufacturer of telescopic-type hydraulic cranes. In 1973, Tadano officially started a partnership with United Tractors, Indonesia's best crane distributor.
Tadano develops each of their products based on the following philosophy:
Safety. The safety of Tadano's products and services are most importance. Tadano is also very concerned about the safety of the workers' facilities and environment.
Quality. Quality is the main thing that Tadano pays attention to in every product. Tadano continues to innovate in the product development process through the principles of Total Quality Management.
Efficiency. Tadano tries to balance efficiency on two sides: cost efficiency for consumers; and efficiency in product development and manufacturing to minimize negative impacts on workers and the surrounding environment.
With their slogan "Lifting your dreams", Tadano believes that high-tech equipment creates a better social environment and supports consumer welfare. Tadano commits to continue maximizing its corporate value in line with the efforts to meet the expectations of each stakeholder. It becomes the main reason to create better products.
To achieve all of these things, Tadano combines three important things: sozo or creation, hoshi or contribution, and also kyoryoku or cooperation. Those three things are keys for Tadano to make sure that their products, technologies, and services are meaningful to consumers. Tadano also ensures equal growth between the company and the people involved.
Several types of Tadano mobile cranes that are available in Indonesia through United Tractors are:
All-Terrain Crane, Suitable for large-scale development processes, both on-road and off-road.
Rough Terrain Crane, Suitable for narrow places, off-road roads, and harsh terrain.
Truck Crane, Suitable for construction work and transportation capabilities.
Telescopic Crawler Crane, Suitable for muddy ground, equipped with a telescoping boom.
Cargo Crane for Small, Medium & Large Size Trucks, Suitable for construction and mining (including oil and gas).
Self Loader, Suitable for construction work.
Excellent After-Sales Service
Not only does it sell Tadano cranes, but United Tractors also provides excellent after-sales service known as UT Guaranteed Product Support (UT GPS). You can get information on product usage and crane maintenance through UT Call at 1500 072, active 24 hours nonstop.