GUARANTEE FOR YOUR TIME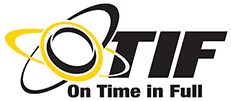 OTIF Parts
We guarantee the availability of spare parts as well as the delivery time from the moment the order is placed by the customer and the parts are received.
OTIF Mechanic
We guarantee the delivery time of reliable mechanics when customers have unit problems.
OTIF Solution
We guarantee that the unit will be repaired towards the customer's requirements until the unit is ready for use again.
We provide compensation for assurances that are not achieved. *
*The general terms and conditions apply