Small-Medium Machine, Hydraulic Excavator
PC210-10M0
Construction, Mining, Agriculture, Forestry
The Komatsu PC210-10M0 is the best hydraulic excavator in the 20-ton class and proves reliable in construction, agriculture, forestry and mining. With the slogan "Deliver You A Stress-Free Solution", the machine nicknamed "I Am Perfect 10" is able to reduce production costs to achieve maximum productivity.
165 HP

Net Engine Output

1,2 m³

Bucket Capacity

9.860/6.515 mm

Maximum Digging Reach/Depth

0,36 kg/cm²

Ground Pressure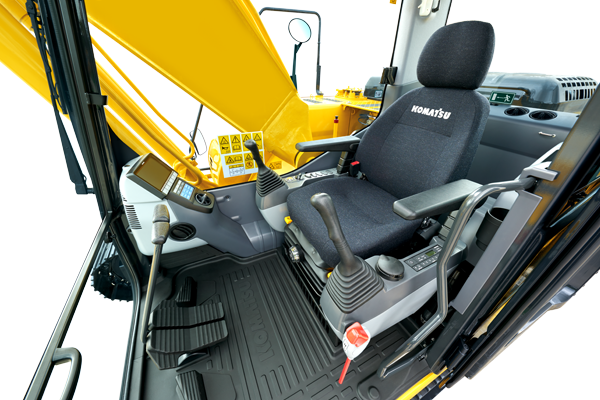 Safety and Comfort
This product complies with a ROPS cab in accordance with ISO 12117-2. Combined with a retractable seat belt and meets OPG requirements for upper protection level 1 (ISO 10262, cab ROPS can protect the operator in case of tipping over and against falling objects. Spacious cab with suspended seat and low vibration, automatic air conditioning, sun roller blinds, noise level low, equipped with a monitor panel and other supporting devices for operator comfort.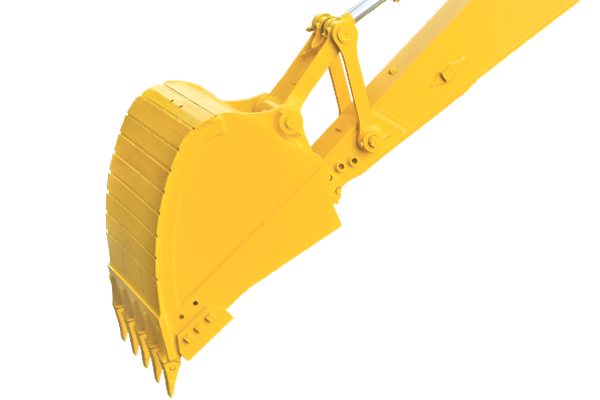 High Productivity
Komatsu has a wide range of bucket options so customers can choose the most suitable bucket according to the conditions on the job site. In addition, engine power increased to 165 HP. With 1.20 m3 bucket will produce low digging resistance so as to facilitate penetration and increase production. The addition of a wear plate will increase the life of the bucket.
Production and Fuel Cost Efficiency
This product has more efficient hydraulic system, a cooling fan system with fan-clutch technology and alignment of engine speed to the hydraulic pump ensure the achievement of fuel efficiency. With the new engine technology from Komatsu, this engine has lower fuel consumption up to 15% compared to the previous generation.