Small-Medium Machine, Hydraulic Excavator
PC70-8
Construction
Komatsu PC70-8, also known as a compact hydraulic excavator, has a maximum operating weight of 6.5 tons. This excavator is designed for excavation and rock removal on confined spaces. Apart from its excellent productivity, this machine is also environmentally friendly due to Ecot3 technology.
65 HP

Net Engine Output

0,3 m³

Bucket Capacity

6.360/4.100 mm

Maximum Digging Reach/Depth

0,29 kg/cm²

Ground Pressure
Low Emissions and Fuel Efficiency
The new Komatsu engine was developed to significantly reduce NOx emissions. Furthermore, Komatsu SAA4D95LE-5 has a low fuel consumption with full control of hydraulic and electronic engine systems. This engine is EPA Tier 3 and EU Stage 3A equivalent without compromising engine power and productivity.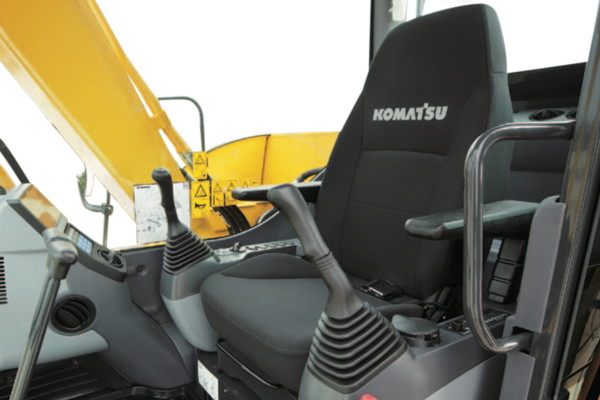 Ergonomic
The cab design provides a wider workspace and wide legroom. In addition, the large operator's seat has functions for sliding back and forth and for reclining.
Easy Maintenance
This product has been integrated with the Management Monitoring System which will display a notification if something malfunctions in the system. In other hand, the operator can open all covers widely, has easy access to key components and filters, and easy for oil checking.