Optimum Compaction with Bomag BW220D-5, 20 ton Single Drum Roller from United Tractors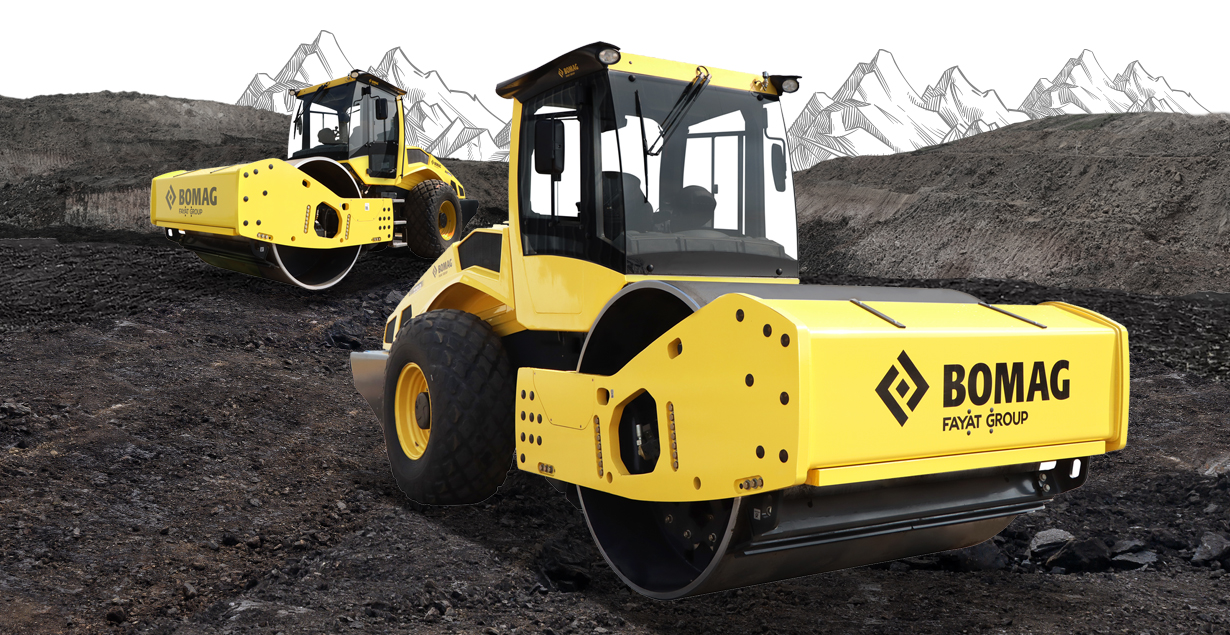 United Tractors, Jakarta: Single drum roller is a soil compactor that is widely used in road construction, parking lots, buildings, airports, and dams. Soil compaction is a very important initial step before the asphalting process or building construction. If the soil is not dense enough, it will not support the load on it. That is why you have to be observant in choosing the best single drum roller product, like Bomag BW220D-5 from United Tractors.
Bomag BW220D-5, Productive and Efficient
Bomag BW220D-5 is equipped with a smooth drum, suitable for compaction of non-cohesive soils, but can also be used for cohesive soils compaction with the help of an easy-to-install Gen-5 padfoot kit.
This 20-ton class single drum roller product offers the ability to compact mixed soil up to 70 cm depth, making it suitable for construction projects as well as mine road maintenance that requires high productivity. This road compaction equipment also offers various features to support productivity and efficiency, such as a 202 HP Deutz engine with an eco-mode feature which can reduce fuel consumption up to 30% compared to the previous generation engine.
The drive system of this product is also supported with five travel mode options that can can be used according to job applications, self-locking differential and free maintenance articulated joints that make it able to Bomag BW220D-5 work on up to 46% slope. To support productivity and efficiency during compaction, this product is also equipped with 2 choices of amplitude and frequency as well as Bomag Economizer technology that can measure the level of material compaction in real-time.
There is no doubt that Bomag BW220D-5 is one of the best single drum rollers with high technology, outstanding productivity, and low operating costs.
 Bomag Telematic BW220D-5
Another interesting feature of BW220D-5 is Bomag Telematic, which makes users become easier to monitor and doing maintenance of heavy equipment. Various data related to heavy equipment will be recorded and can be re-accessed whenever you need it.
Bomag Telematic Power technology in this product can be use to monitor equipment location, working hours, fuel usage, capacity utilization and efficiency of heavy equipment, idle running control, and warning alarms if there are problems related to heavy equipment conditions such as oil pressure. All this information can be accessed in real-time through a cellular or desktop.
Furthermore, this Bomag Telematic Power Technology has been integrated with the UT Connect application, supported with various additional features and top-notch product support from United Tractors that will enhance your experience in using a single drum roller.
Read Also: Bomag Single Drum Roller: Effective and Efficient for Mine Road Construction