Bomag BW 211D-40SL, A 10 Ton Class Single Drum Rollers from Indonesian Heavy Equipment Distributor, United Tractors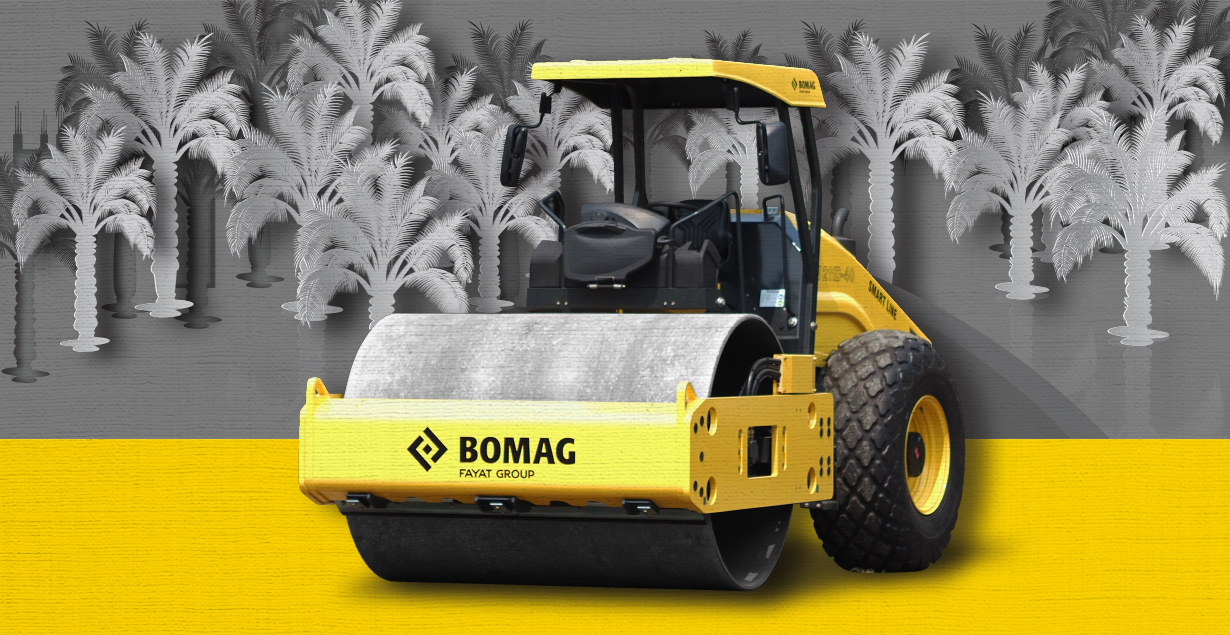 United Tractors, Jakarta: Bomag is familiar product to our Business Partners. Its a heavy equipment brand from Germany that was established in 1957. Bomag is known for its innovative and high-quality products and technology, especially for road compaction and construction. Through United Tractors, Bomag offers a wide variety of heavy equipment, one of which is 10-ton class single drum rollers, Bomag BW 211D-40SL.
Bomag BW 211D-40SL, Smart Compaction, Designed for Compaction, Engineered to Last
This soil compaction product has a tagline: Smart compaction, designed for compaction, engineered to last. It describes that Bomag BW 211D-40 SL is a smart soil compaction product that is produced with high standards, ease of use, and highly durable.
Advantages of Bomag BW 211D-40SL
The main advantage of Bomag BW 211D-40 SL lies in its strong compaction, which is equipped with two options of amplitude and frequency as well as a vibration system design at the outer end of the drum.
This strong efficiency product, equipped with 100 HP CUMMINS engine, has low fuel consumption, also has the best air cooling system by taking clean air intake from the top of the engine hood and blowing it to the back of the unit.  Bomag BW 211D-40SL also has strong traction with a self-locking differential so that it can work on the slope of up to 45%.
Equipped with easy-to-learn panels and buttons, Bomag BW 211D-40SL is also easy to operate (easy operation). The All-round visibility operator's platform is vibration insulated as well as Bomag Economizer and Telematic technology.
Another advantage includes the ease of maintenance (easy service) as its engine hood can be opened up to 90 degrees, allows easy access for maintenance. The bearing points on this machine have a special seal that will prevent dust or dirt from entering articulate point and do not need to be lubricated. Meanwhile, the rubber buffer designed to be able to be replaced partially. All of these advantages make Bomag BW211-40SL more durable and require minimum maintenance cost.
Excellent After-sales Service
Not only does it offer the best heavy equipment from Bomag, but United Tractors also provides excellent after-sales service through UT Guaranteed Product Support (UT GPS). No need to worry about having trouble getting spare parts or experienced mechanics, Business Partners can obtain them using UT GPS. For more information, please contact UT Call at 1 500 072.
Read Also: Hanya di United Tractors, Jual Alat Pemadatan Jalan Bomag Terbaik