United Tractors, The Best Bus and Truck Distributor for Your Business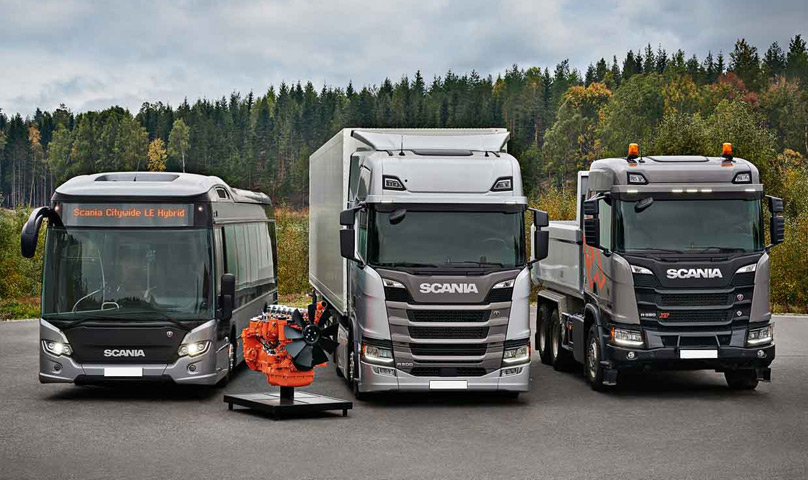 United Tractors, Jakarta: United Tractors is a bus and truck distributor in Indonesia that has been supporting customers' business for more than 45 years. Since 2004, United Tractors officially become the sole distributor of Scania in Indonesia. Those of you who are looking for quality buses and trucks can directly buy them at United Tractors.
Scania's Vision: Creating Eco-Friendly Products
Established in 1891, Scania is the best and largest buses and trucks manufacturer in the world. Until today, millions of Scania truck and bus units have been sold. The large capacity is one of the reasons why many people prefer to use Scania products.
Scania has a vision of "Driving the Shift towards a Sustainable Transport System" by carrying out three main principles, which are Energy Efficiency, Alternative Fuels & Electrification, and Smart & Safe Transport. Scania has also pioneered the use of alternative fuels for more than 30 years. This makes every Scania product equipped with technology for using gas, bioethanol, biodiesel, hydrotreated vegetable oil (HVO), and electrified solution.
Scania products are environmentally friendly transportation, very suitable if you have to move around a fairly dense urban area.
United Tractors as the Best Scania Bus Distributor in Indonesia
Scania strives to actualize a sustainable transportation system for every product it offers. Therefore, United Tractors as a bus distributor in Indonesia for the Scania brand provides the best solution for the sustainability of your business. With more environmentally friendly product, Scania can minimize carbon emission and manage climate change impact.
Best Scania Truck Products at United Tractors
In addition, as the best distributor of Scania trucks in Indonesia, United Tractors also provides a variety of quality products such as mining tippers and haulers for construction, forestry, mining, and agriculture, as well as mining supporting vehicle that are suitable for mining. There are also Scania long haulage trucks for transportation. United Tractors is a Scania trucks distributor in Indonesia that can provide more value for your business.
Excellent After-Sales Service
United Tractors as the best distributor of Scania buses and trucks in Indonesia provides guaranteed after-sales service or UT Guaranteed Product Support to all customers. Get further information about Scania products through UT Call at 1500 072. We serve your needs for 24 hours.