UT Connect: Easy Account Registration for United Tractors Business Partners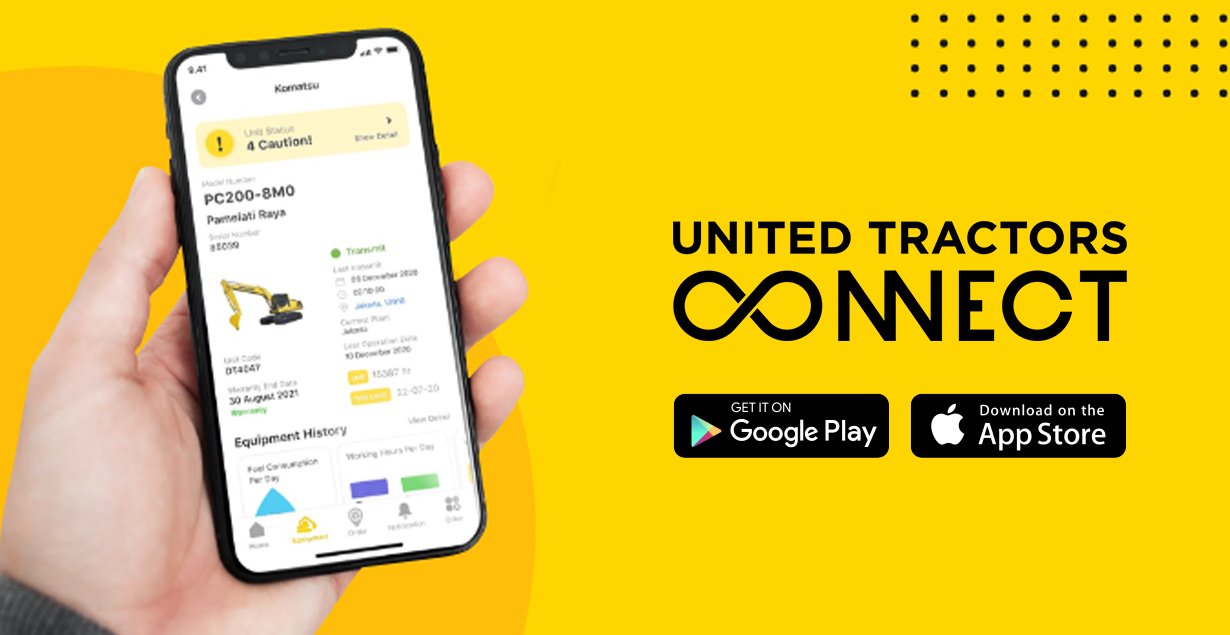 United Tractors, Jakarta: To improve customer service quality, United Tractors (UT) provides UT Connect application that used as a liaison between customers and UT. Through the application, customers will get the information about their heavy equipment condition, parts order tracking, and also feedback of customer questions regarding United Tractors services. Customers can download this application through PlayStore or AppStore.
Supported with various service features, like my equipment, my order, promotion up to date, caution notifications, and my ticket, the UT Connect application will provide information to customers regarding the process and mechanism of heavy equipment maintenance in more detail. To get these benefits, customers should register on the UT Connect application through device or through the admin of your respective company.
The Simplicity of UT Connect Account Registration
The account registration process on the UT Connect application is quite easy. For UT's registered customers, you only haveto fill in the form on the "register" page in the application or by clicking this registration form. After filling the form, you have to wait the approval  from your company's UT Connect admin regarding the submission for a new account. Once approved, you will be added to the UT Connect account users list on behalf of your company. Approval by your company admin is very necessary to ensure the security and confidentiality of your company data. For more information about admin in your company, please contact utmobileapp@unitedtractors.com. After the registration form is verified, you will receive a verification code through the registered email to make a UT Connect account password. Then, you will be able to access all UT Connect application features through your account.
Excellent After-Sales Service
United Tractors provides excellent after-sales service or known as UT Guaranteed Product Support (UT GPS), which guarantees the delivery of spare parts, mechanics, and duration of repairs time. If you have further questions regarding other United Tractors products or services, please contact UT Call service by dialing 1500 072 which is available 24 hours.
Read Also: UT Connect, Heave Equipment Maintenance App that Simplifies Customers Business